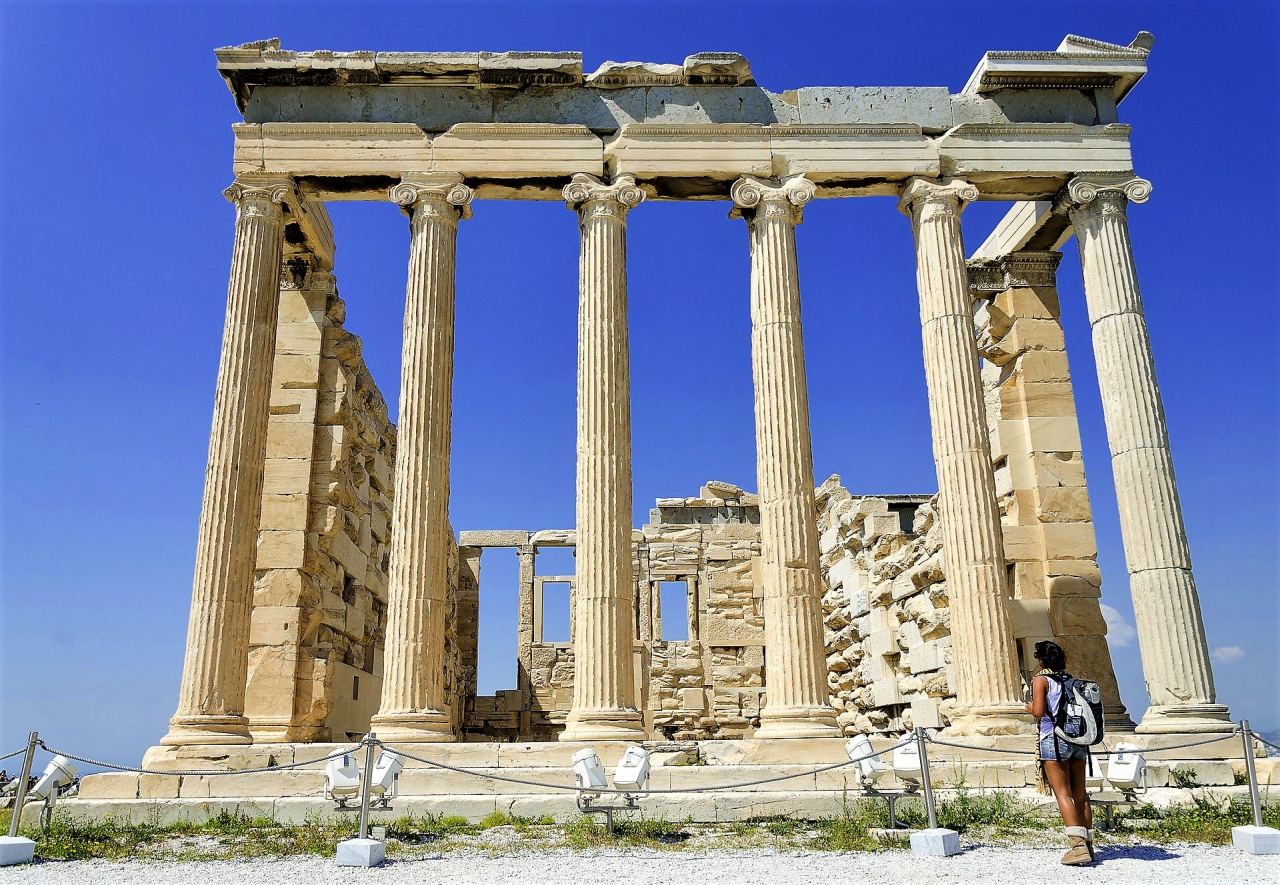 Planning a Trip to Athens: The Ultimate Travel Checklist
Last Updated on: July 11, 2021
Please read first:
Please bear in mind that due to Covid-19 the information that we present in our articles regarding the timetables of public transportation, hotels, restaurants, etc. may be subject to change. We highly advise you to double-check before proceeding with any bookings. Rest assured that we here at Athens By Locals are doing our best to keep up with these turbulent times and provide you with up-to-date travel information. Do not hesitate to reach out for any questions, we'll be more than happy to help!
You've already heard and read all about the wonders of Athens; the archaeological sites, the Parthenon, the sandy beaches, the nearby islands, and the picturesque city center, and now it's time to visit this intriguing destination yourself. But where do you start? How do you prepare for a relaxing vacation with no unpleasant surprises?

This travel checklist will cover all the things you need to consider before you start planning your trip to Athens, Greece and answer all your questions to help you ensure that your holiday will be no less than flawless.

In addition, at the end of the article, you'll find a quick guide for first-time visitors to Athens that will go through all the things that should be on your bucket list and all the attractions you should not miss when you get there.

So, keep reading, make sure to tick all the boxes off your travel checklist, and prepare for the most unforgettable vacation.
Travel Checklist for Athens, Greece
This 10-point travel checklist should be your starting point and your most trustworthy travel planning partner if you're looking for a seamless vacation.

After all, what better way to prepare for a trip to Athens than to get all the information you need directly from the locals? Without further ado, here's all you need to know for your upcoming trip to Athens.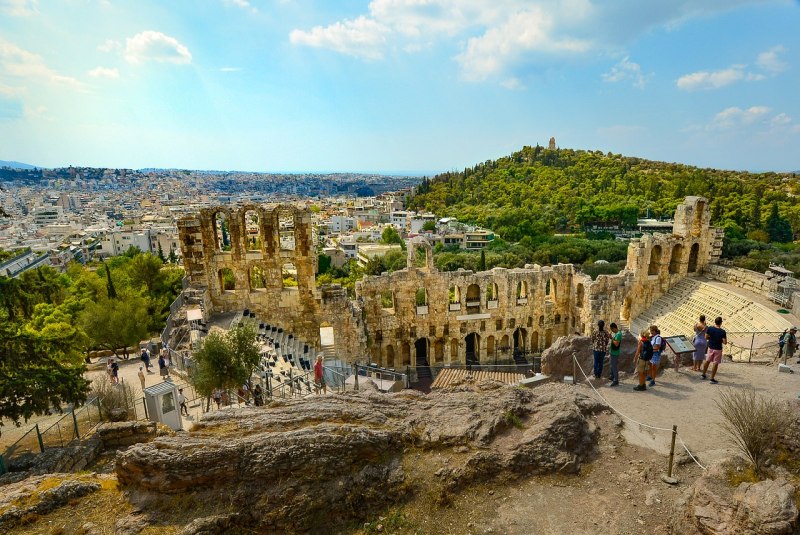 1. Get your passport ready and check the visa requirements
Greece is one of the only two countries in the Balkans that is a part of the Schengen Zone which means that if your passport was issued in a country that also belongs to the Schengen Zone, you will not need a visa to get to Athens.

Here are all the Schengen Zone countries:
Austria, Belgium, Czech Republic, Denmark, Estonia, Finland, France, Germany, Greece, Hungary, Iceland, Italy, Latvia, Liechtenstein, Lithuania, Luxembourg, Malta, Netherlands, Norway, Poland, Portugal, Slovakia, Slovenia, Spain, Sweden, and Switzerland.
In addition, passport holders from these countries can travel within the Schengen Zone without a visa for up to 90 days every 180-day period:

Albania, Andorra, Antigua and Barbuda, Argentina, Australia, Bahamas, Barbados, Bosnia and Herzegovina, Brazil, Brunei, Canada, Chile, Colombia, Costa Rica, Dominica, El Salvador, Georgia, Grenada, Guatemala, Honduras, Hong Kong S.A.R, Israel, Japan, Kiribati, Macao S.A.R, Macedonia, Malaysia, Marshall Islands, Mauritius, Mexico, Micronesia, Moldova, Monaco, Montenegro, Nauru, New Zealand, Nicaragua, Palau, Panama, Paraguay, Peru, Saint Kitts and Nevis, Saint Lucia, Saint Vincent, Samoa, Serbia, Seychelles, Singapore, Solomon Islands, South Korea, Taiwan, Timor Leste, Tonga, Trinidad and Tobago, Tuvalu, Ukraine, United Arab Emirates, United States of America, Uruguay, Vanuatu, Venezuela
Keep in mind, however, that some of these countries have some special requirements you have to meet before being allowed to travel within the Schengen Zone without a visa. It's always best to check with your local authorities beforehand.
Also, note that the 90-day period starts counting down from the moment you land in any of the Schengen countries. Lastly, it's always best to travel with a passport that expires no less than 6 months from the date of your trip.
If you have any questions regarding your passport or visa status after you have already arrived in Athens, we recommend checking with your country's embassy or consulate. You can find an extensive list of foreign embassies and consulates in Athens here.
2. Book your flights early
We always say it but there is no way to stress this enough: if you want to get a cheap flight to Athens you'll have to book your tickets early!
Tip: Aviasales searches travel and airline sites to help you find cheap flights at the best prices. Search for tickets with 728 airlines and leading ticket offices and get the best prices on flights.
Especially if you're traveling from faraway places like North America or Australia, booking your ticket well in advance will not only guarantee that you get a good deal but also that there will be enough time for you to schedule all your activities in time and book any tours, ferry or train tickets you will be needing. You can book any of the above right here.
Greece is primarily a summertime tourist destination. Thus, there are many more flights operating during the summer months to choose from.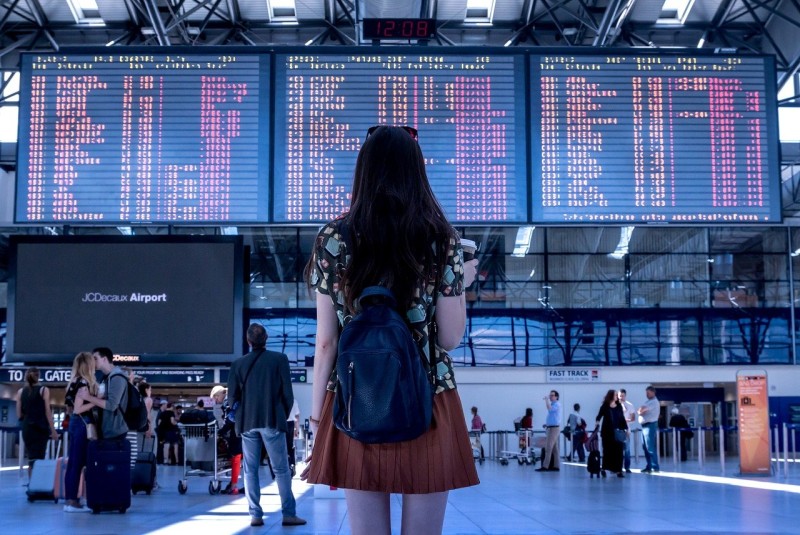 In some cases, flying to Athens and then getting on a ferry or another flight towards the islands is quite cheaper. Plus, you might get the chance to spend a day in Athens – or more!
In our experience, you can get the best deals by searching and comparing flights on Aviasales, a cutting-edge flight search platform with frequent offers and real-time updates.
3. Plan your Athens itinerary
Regardless of how much time you plan to spend in Athens, you should always be one step ahead and have an organized schedule.
A well-crafted itinerary always makes for an enjoyable trip. The first thing you'll need to ask yourself before starting to plan every step of the trip is what kind of vacation you are looking for.
Athens combines nature, culture, urban walks, gastronomy, and nightlife in an exciting blend that will make this decision a difficult one.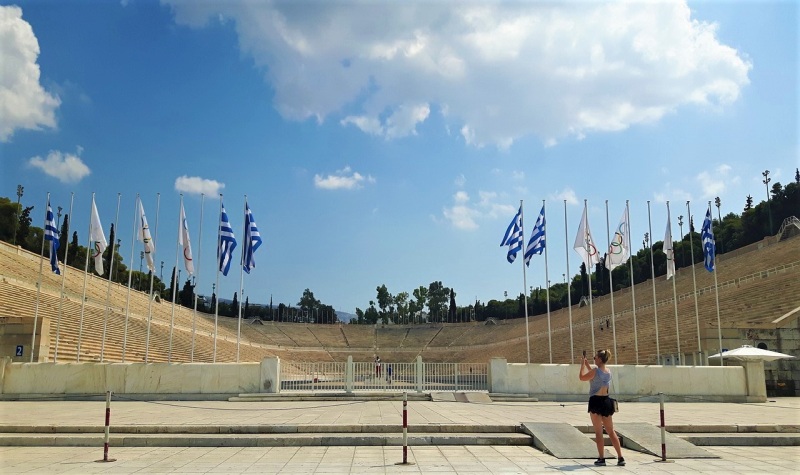 We have some good and some bad news for you. The bad news is that fitting everything into your Athens itinerary is going to be impossible. But here's the good news: whatever you choose to do on your vacation, we got you covered.
If you're planning to stay in Athens for more than a week:
You'll have plenty of time for the most famous attractions and explore the best neighborhoods of the city at your own pace.

So why not take it a few steps further?
We highly recommend taking a day trip away from Athens to discover one or more of the country's famous sites like the unique Meteora, the enigmatic site of Delphi, or Ancient Olympia.
You can find a few more ideas about great day trips from Athens right below.
If you're planning to stay in Athens for less than a week:
Of course, you should prioritize visiting the must-see attractions, but you'll also have the chance to explore some lesser-known spots.
Start by discovering the hidden gems of Athens, make sure to dive into the vibrant nightlife, and don't forget to get a taste of authentic Greek cuisine. Last but not least make sure to spend some hours exploring Anafiotika, the hidden island under the Acropolis.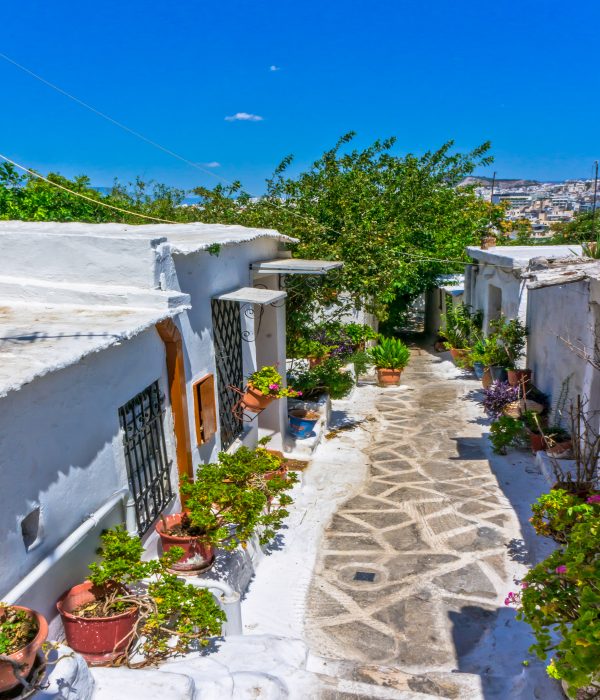 Now, if sandy beaches are what you are after, consider taking a short cruise to the Saronic Gulf islands.
If you're planning to stay in Athens only for a few days:
Then the top attractions like the Parthenon and Acropolis Museum should be on the top of your list.
You'll also have time to explore a few of the most famous neighborhoods of the city like the picturesque Plaka and the famous Monastiraki.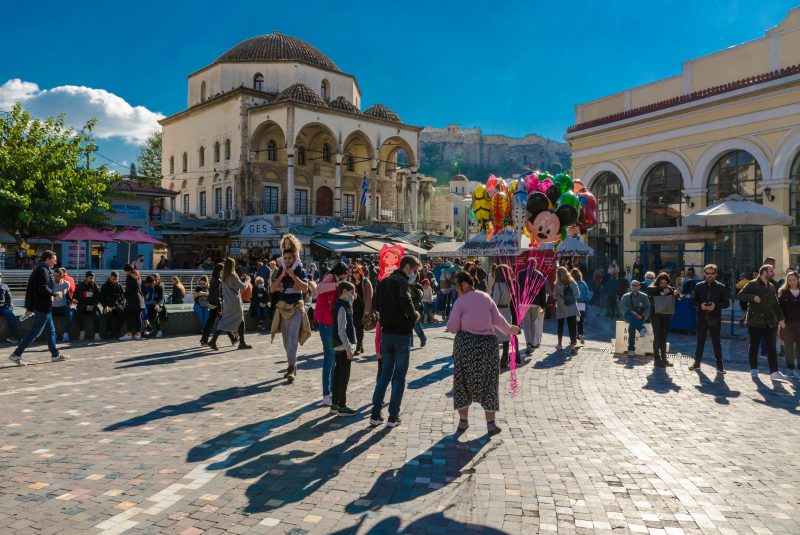 We highly recommend booking a guided tour to these places to save time and make the most out of your visit to Athens.
Finally, if you're only visiting for a day, have a look at this guide to planning the perfect one-day itinerary for your trip. And don't worry if you don't make it to all of the stops; you can always come back!
4. Book your activities in advance
Apart from day trips and island cruises, there is a wide array of options for activities in Athens you can choose from.
From urban sightseeing walks that will take you through the most famous attractions, nightlife walking tours, and charming rooftop sunset tours to street food tours and watersports activities, there is not much you cannot do in Athens.
Keep in mind that if you are traveling during the tourist season of Greece (April to September), you have to book any activities in advance to secure a spot.
Try having a look here for more exciting ideas and tours with guaranteed lowest prices in Athens.
5. Book your accommodation
If you are a frequent reader, you already know that we mention this a lot, but this simple tip is perhaps the most important piece of advice you have to follow.
Book your hotel right after you book your flights!
It's true that Athens is home to an abundance of hotels but that doesn't mean that all of them offer high-quality amenities at reasonable prices or that they are located at privileged spots in the city.
If you want to get a good deal for your stay in Athens and be sure that your money is well spent, you have to book in advance.
One of the hotels we usually recommend to our readers is the Attalos Hotel.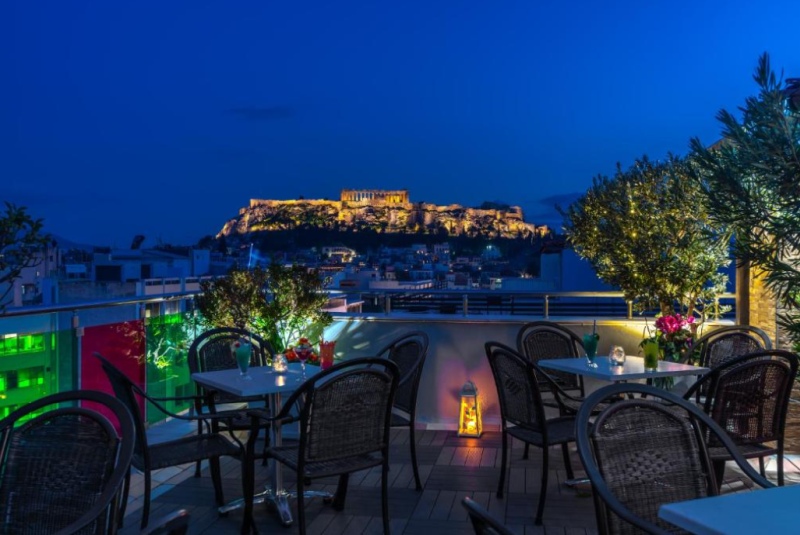 This hotel is located in a perfect location within a 15-minute walk of all important sights, restaurants, and interesting neighborhoods.
We recommend using booking.com, one of the largest booking platforms worldwide to make sure you get access to exclusive offers. Plus, you can get free cancellation for bookings made even months prior to your arrival.
6. Pack your bags
This one might seem like a no-brainer, but we've all had trips ruined by forgetting some of our most essential things.

Make a packing list and be sure to include:
Beach attire and accessories. Downtown Athens is just a breath away from a few spectacular beaches. Make sure you have your swimsuit and anything else you might need at the beach at the ready.
Sunscreen. Even if you don't plan to go to the beach, summer weather in Athens can be cruel. You don't want to get sunburnt while walking up the Acropolis or strolling down the sunny streets in the city center.
Medication. Even though there are pharmacies everywhere in the city center, buying almost anything requires having a doctor's prescription and you will have a hard time buying even common medicine. (Pro tip: if you're planning to travel by ferry, make sure to pack some seasickness pills for windy days).
A smartphone. You'll even be able to purchase a sim card in Athens and have a local number with just your ID. Having a smartphone with a local number will also allow you to use taxi apps in Athens.
Appropriate clothing. Make sure to pack a pair of sneakers for all those long walks up and down the hills of Athens as well as a spring jacket even if you're traveling in the middle of the summer. Nights in Athens can be chilly, especially in places close to the seaside like the Athens Riviera.
7. Have some cash ready
The monetary unit of Greece is Euro. Most major credit cards are accepted throughout Greece but we recommend that you try to make some exchange and have cash with you before getting to downtown Athens.
There are still a few (though rare) restaurants, cafes, and kiosks that do not accept credit cards. Also, keep in mind that you won't be able to use a credit card with street vendors or taxis.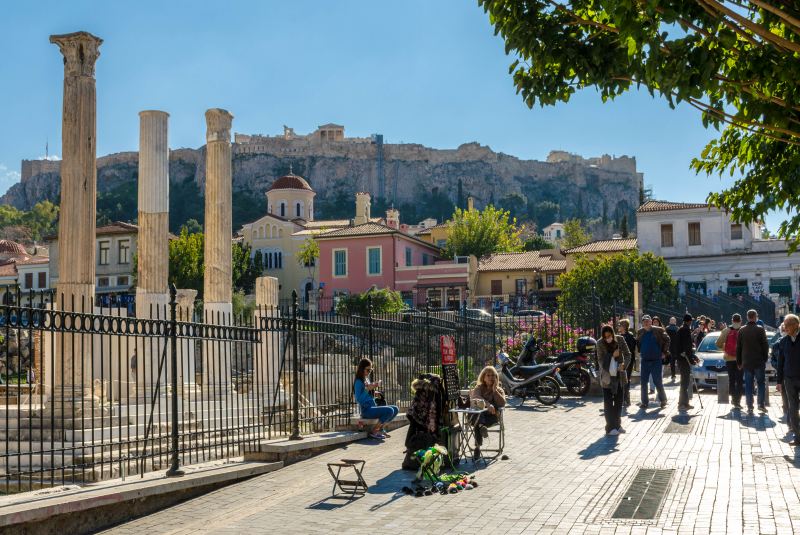 If you don't want to carry cash with you on your flight, you can exchange any currency at the Athens International Airport by withdrawing money from the ATMs or at the currency exchange booths.
8. Prepare for your arrival
Time to get prepared for all the practical stuff. The main concern you are going to have as soon as you arrive in Athens will be how to get to the city center and how to locate your hotel.
If you're planning to land at Athens International Airport, you will have three different transportation options: taking the metro, the bus, or a taxi.
The metro station is located right outside the airport and it's a terminal stop (blue line). Boarding the metro will take you to Syntagma, Monastiraki, and Kerameikos in downtown Athens.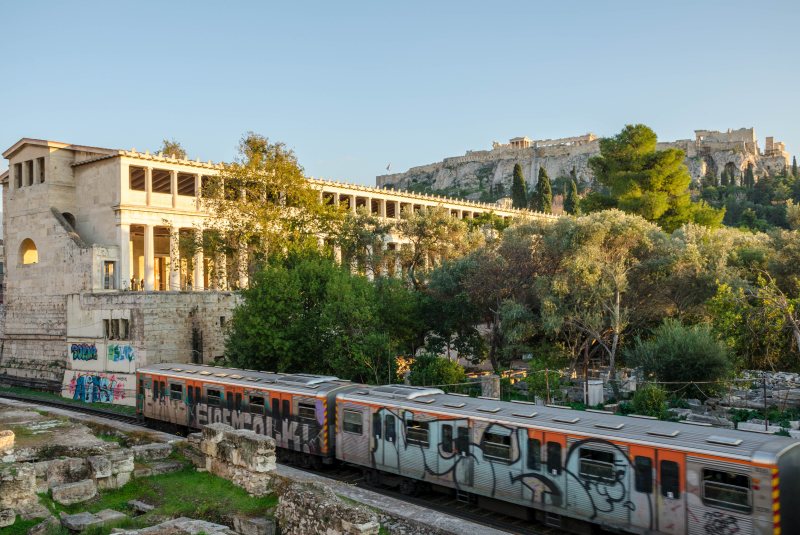 In addition, there are four bus routes (X93, X95, X96, X97) that head towards different directions throughout Athens and all the way to Piraeus port.
The metro ticket costs €10 and the bus ticket to Athens or the port of Piraeus costs €6.00.
If you want to save time, we recommend getting a taxi. There is a fixed price for rides from the airport to the city center at €38 in the daytime (05.00 – 00.00) and €54 at night (00.00 – 05.00).
That is all the information you need to get from the airport of Athens to the city center. For more information on how to get around Athens after you have reached downtown, have a look here.
9. Learn a few common words in Greek
Communicating in English while in Athens -and especially at all the tourist hotspots- is not going to be a problem.

However, learning a few words in Greek will be a fun way to make your way around and it will surely put a smile on people's faces. Here are a few words you need to know to make a great first impression:
Hi – Yah
Yes – Né
No – Okhi
Thank You – Efkharistó
Please or Welcome – Parakaló
Do You Speak English – Miláte Angliká?
I don't speak Greek – Den miláo eliniká
Excuse Me – Signómi
Good Morning – Kaliméra
Good Evening – Kalispéra
Goodnight – Kalinikta (only say this when you are bidding someone goodbye)
10. Don't forget about your travel insurance
We left the most important thing for last. There is nothing better you can do to guarantee your peace of mind while traveling anywhere in the world other than having reliable travel insurance.
Read here our detailed guide on everything you need to know about travel insurance
And though Athens is a perfectly safe destination, it's always better to play it safe and have everything covered beforehand.
During the past months, we have been comparing several travel insurance plans to uncover the most value-for-money insurance company to recommend to our readers.
The one that offers the widest range of services at the best possible rates is beyond doubt Roamright, a company that provides reliable insurance plans and awesome support.
Roamright is currently offering its plans and services to US citizens and permanent residents of the United States.
A Quick Guide for First-Time Visitors to Athens
We're not done yet! If you found yourself in need of a travel checklist for Athens, it's safe to assume that you are a first-time visitor.
So, after ticking off all of the boxes above, we'll give you just a tiny bit of information on our beloved city so that you get to know it a little better before arriving.
When Is the Best Time To Travel To Athens?
The most convenient period to travel to Athens is during spring and autumn because of the pleasing weather with temperatures that are not as hot as the summer months but still warm enough to enjoy your stay.
Also, there are fewer visitors during these periods, meaning that all the famous sites and museums will be less crowded and the hotels cheaper and easier to book.
Wintertime is also quite an interesting time to visit Athens if you want to experience the city without all the flashy touristy stuff, like a true local. You can get a feel of what visiting Athens in the winter could be like by going through this guide.
Summertime is the peak tourist season and when the city is at its busiest.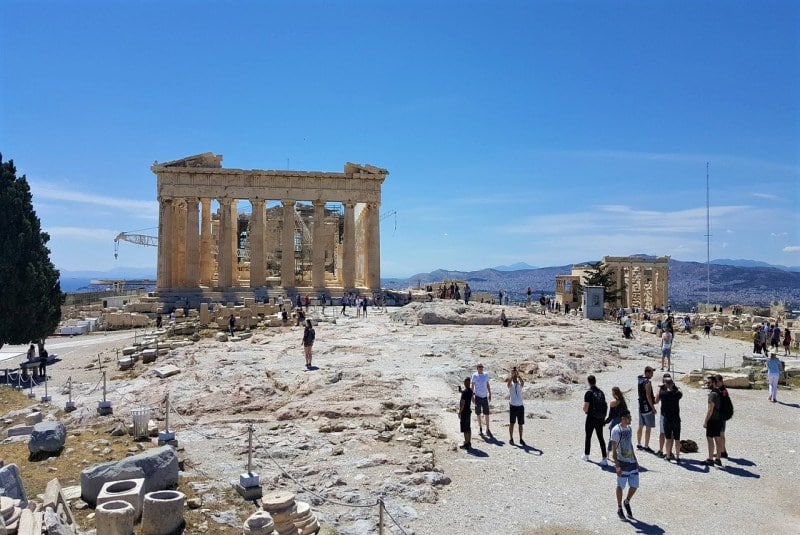 If you can handle the tourist crowds and the hot weather, visiting Athens in the summer is going to be an unforgettable experience. Especially if you're planning to go on a day trip to an island or enjoy the city's vivid nightlife.
If you want to read more about when is the best time to visit Athens, please read this detailed article.
Tradition and Culture of Athens
Greece is a country full of culture, customs, and traditions that date back thousands of years.
And while it's true that the Greek culture is best experienced in small places in the countryside, you'll find that Athens is going to make for a trip completely different from anything else you have experienced in Europe – or the world!
If you're lucky enough to be visiting on Christmas or Easter, you'll get the chance to witness unique festive celebrations and get in touch with local culture.
Also, don't miss out on joining any local event. A Greek wedding or christening feast would be the best example, but simply hanging out with the locals at a tiny taverna or a traditional kafeneion will be enough for you to get in touch with Athenian culture.
Hospitality in Athens
Greek hospitality is definitely not a myth, even in the big city of Athens! Just spark a conversation with any local and you'll soon find out that Greeks are big on hospitality.
People are friendly and will be more than happy to give you instructions on the street or help you out with anything you need.
The uniqueness of Greek hospitality is also reflected in the hotels' services and the hotels' staff as well as the local gastronomy scene.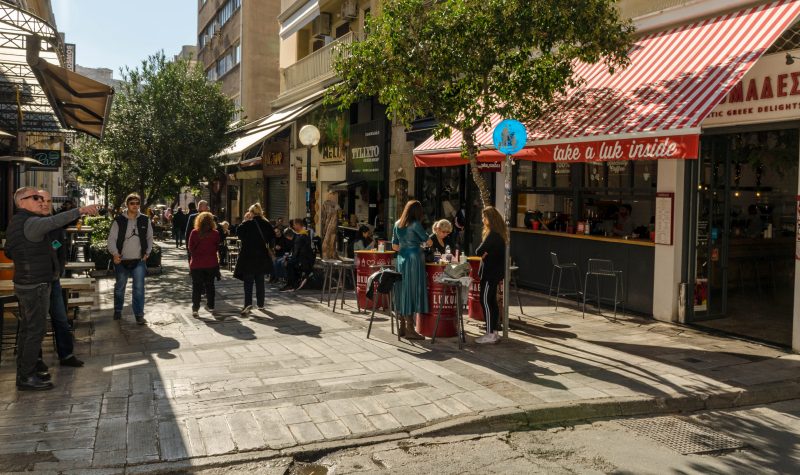 What You Should Not Miss When You Visit Athens
You shouldn't miss the lovely walk around the Acropolis (built for the Olympic games and finished in 2002), starting from the site of the Arch of Hadrien and the Temple of the Olympian Zeus, passing by the amazing theatre of Herodes Atticus, and descending to Thissio, where you can enjoy a drink or a coffee in one of the nice cafés with view on the Acropolis.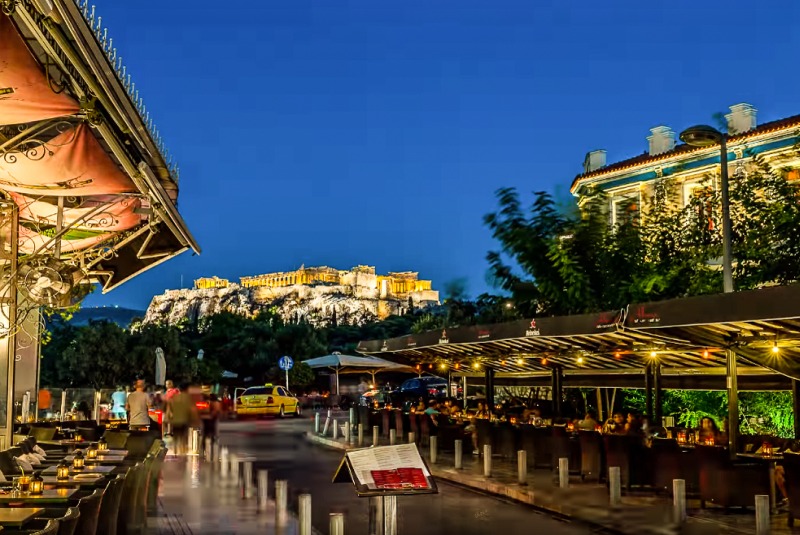 If you want to explore the city at your own pace a guided tour of the ancient sites of Athens is strongly recommended!
Make sure to reserve an entire morning to visit the majestic Acropolis, some of the best museums in Athens, and the lovely little theatre of Dionysus, on the south-east slope of the Acropolis.
Places To Go When in Athens
Start by walking around the city center between the small streets of Plaka and pass by the flea market in Monastiraki.
Please your senses with colors and odors at the Athens Central Market in Athina Avenue that is home to local fruit and vegetable vendors and little shops selling nuts, herbs, honey, and dried fruits.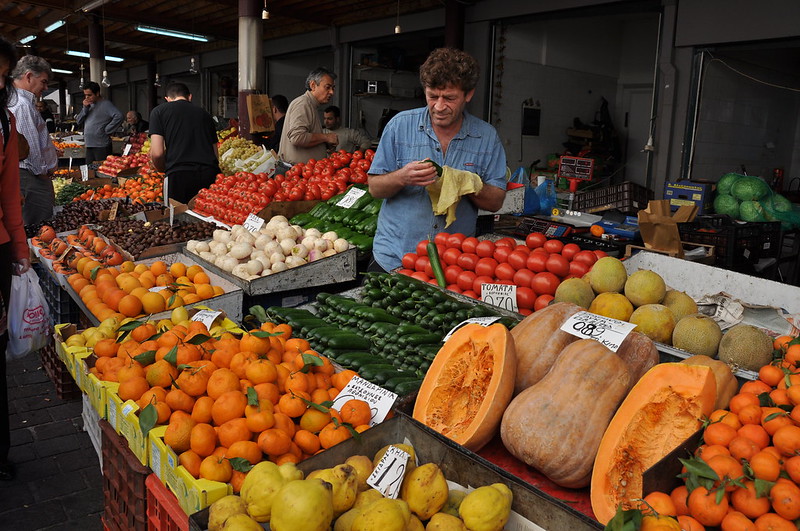 Read our detailed article about the Athens central market, and learn how to get there, the opening hours of the Varvakeios, and many more.
You can also take a walk in the district of Psiri where you can find a lot of artisanal shops, a few modern shops with home furniture as well as several restaurants and tavernas, trendy bars, and wine places.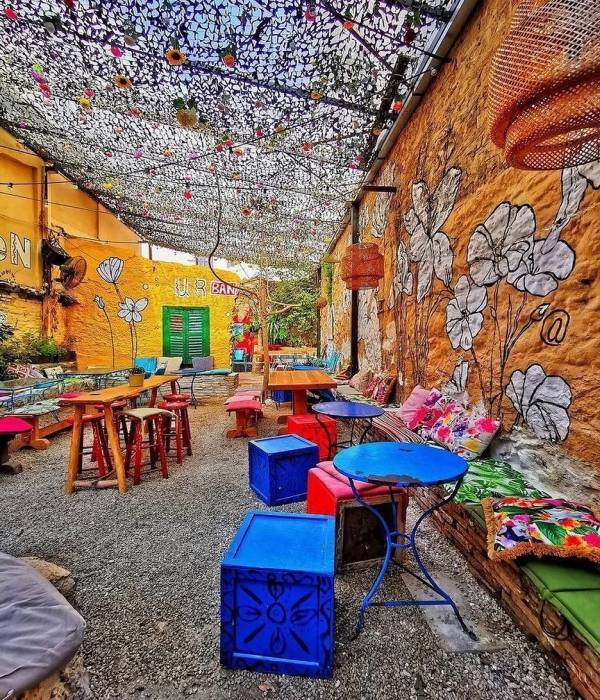 Of course, you have to visit Lycabettus hill and enjoy the wonderful view from there. Lycabettus Hill is a vantage point that gives a great view of the city of Athens below.
On a clear day, you can see as far as Mount Parnitha in the north, Piraeus in the west, and the Saronic Gulf in the south.
Lycabettus Hill which means "Hill of Wolves" is the place to be on "Clean Monday" which is the first day of Lenten according to the Greek Orthodox Church. On this day Athenians gather here to fly kites and the sky is full of colors.
Cabs go half the distance and then you have to walk to the top.
Another option is to take the funicular and you'll cover the distance in two minutes. The cable cars are available every half hour from 9 am till midnight.
Syntagma square is another place you can't miss. Look at the imposing neoclassical building of the Greek Parliament (the old king's palace) and take a few photos of the Evzones (Greek guards wearing the traditional fustanella skirt, hat, and shoes) who guard it.
Finally, for a bit of freshness and nature, go for a walk in the National Gardens or the charming Gardens of Zappeion.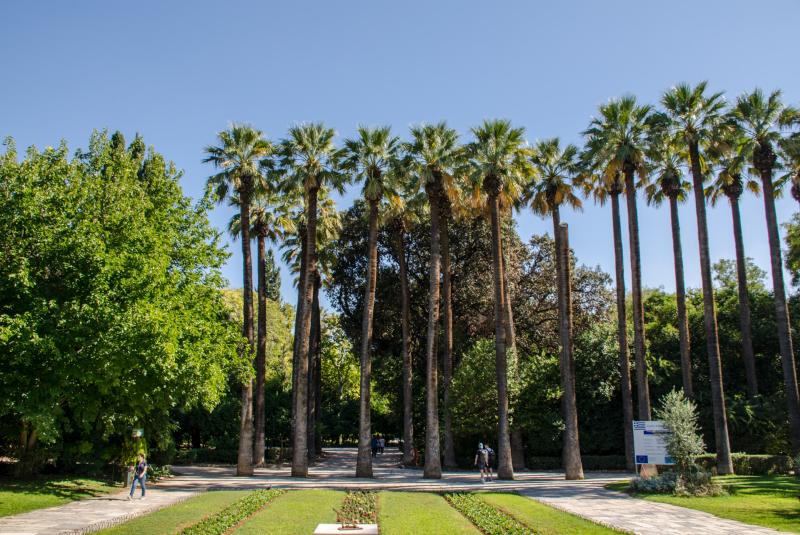 And that's just the beginning. Check out our guide on the top things to do in Athens here, and tailor your itinerary to suit your tastes and preferences.
That's all the essential information you will need to start planning your trip to Athens. We hope that you find our travel checklist for your upcoming trip to Athens useful and that you'll be able to enjoy this marvelous city absolutely stress-free. Follow our tips and we are certain that your vacation will be one that you will never forget.
A Quick Reminder:
Remember that Athens By Locals is here to guide you with planning the perfect trip to Athens and help you every step along the way. If you didn't found what you're looking for, or need any recommendations about your trip to Athens, feel free to contact us and we will do our best to help you. Please be as more detailed as possible regarding your subject so as to help you better.
If you like what you read please scroll down at the end of this page and subscribe to Athens By Locals so next time to receive more articles like this straight forward to your email. Join us on Facebook for comments, photos, and other fun stuff. If you enjoy this article please share it with your friends on Facebook.