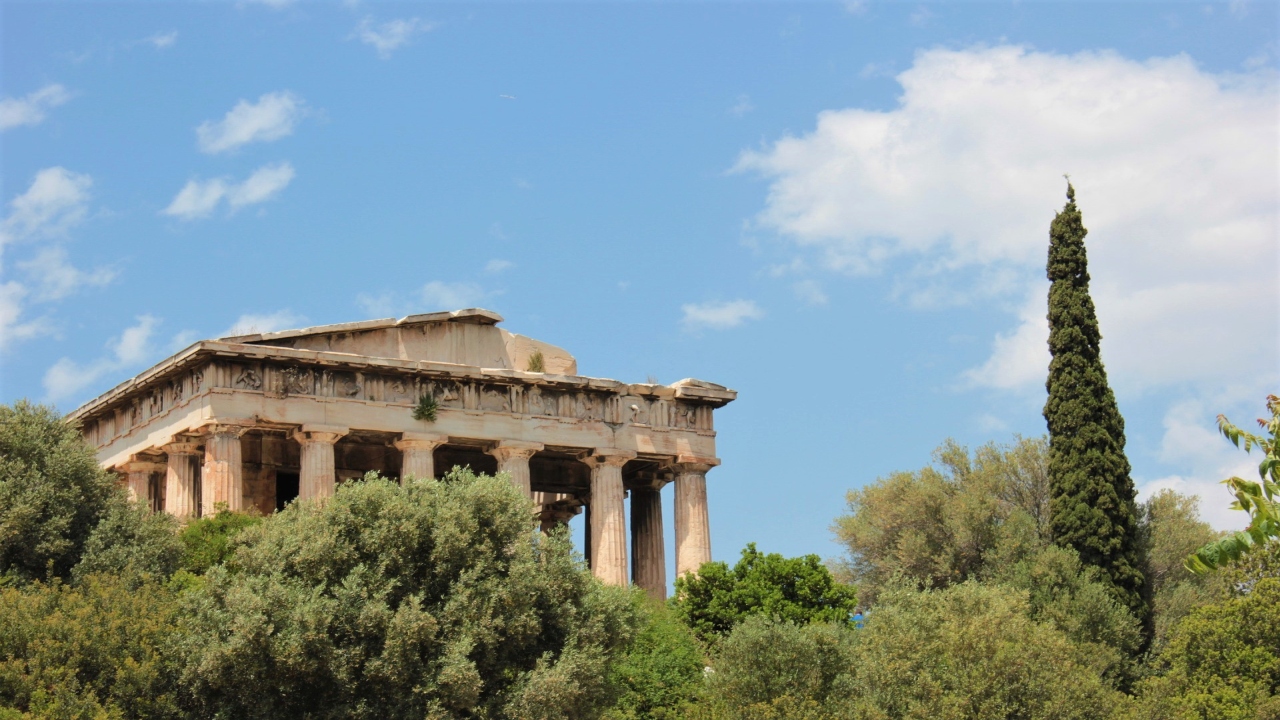 Hidden Athens: Top 10 Secret Attractions in Athens
Last Updated on: April 9, 2021
Please read first:
Please bear in mind that due to Covid-19 the information that we present in our articles regarding the timetables of public transportation, hotels, restaurants, etc. may be subject to change. We highly advise you to double-check before proceeding with any bookings. Rest assured that we here at Athens By Locals are doing our best to keep up with these turbulent times and provide you with up-to-date travel information. Do not hesitate to reach out for any questions, we'll be more than happy to help!
Have you ever really heard about any secret attractions in Athens? The Greek capital is famous the world over for its astonishing historical sites, marvelous museums, and iconic landmarks. Hundreds of thousands of travelers from all around the planet visit Athens year after year to experience its history, culture, architecture, and gastronomy.
What many seem to forget, however, is that Athens might be the oldest capital in Europe but it's also a modern metropolis. And as such, it also has its hidden gems.
Apart from millennia-old temples and ancient artifacts, Athens can offer places off-the-beaten-path, unspoiled natural wonders, and hidden hangouts that are just waiting to be discovered.
So, if you want to escape the hordes of tourists and explore the most authentic corners of the city, we have you covered.
Check out this guide with the top 10 secret attractions in Athens and witness a side of the city that no other traveler has seen before.
Theater Train at Rouf (To Treno Sto Rouf)
An old train station in Rouf, an area close to the city center has been transformed into a cultural space. The train wagons have been decorated with different themes and each one has its own role.
The theater train at Rouf hosts performances and theatrical plays, the music wagon is known for its concerts and art events while a wagon bar and a wagon restaurant serve delicacies and refreshing cocktails in a relaxed, romantic atmosphere.
On the platform, you'll find outdoor tables which especially during summertime brim with life.
Now, the theater train at Rouf might seem like it's far away from any other hot spot in Athens, but that's really not the case. In just a few minutes of walking, you can arrive at Gazi, one of the most popular hubs of nightlife in Athens.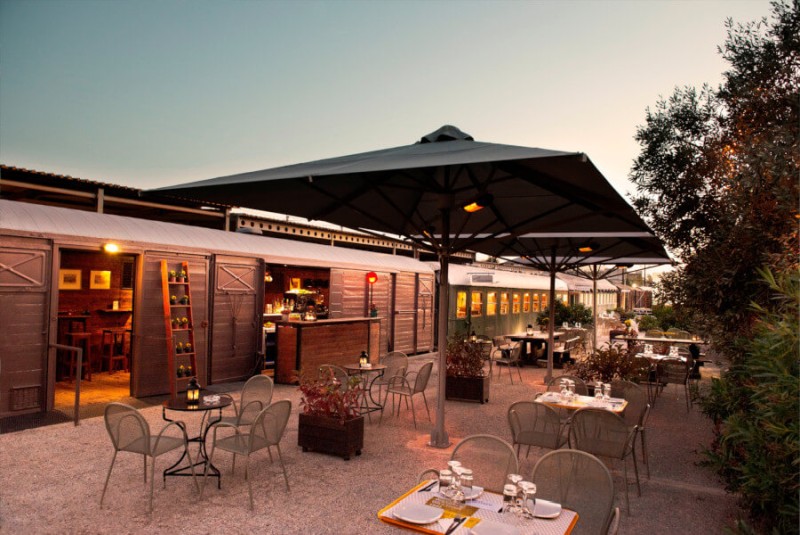 Melanthiou street
A stone's throw away from the vibrant Protogenous street where the hip Barrett café and bar lures hordes of locals and tourists you'll find the equal hip but much quieter Melanthiou street.
The scenic little alley is located in the city center close to Monastiraki station and it became well known a few years ago when a trendy bike store popped up.
When the store's owners decided to open the first cycle café in Athens right next to the shop, this little street became officially a hangout. Bicyclists enjoy an ice-cold British Ale at The Handlebar café while their beloved bikes are fixed right next door.
Well, you don't have to own a two-wheel vehicle to make a pitstop for refreshment at this hidden gem with indoor and outdoor tables.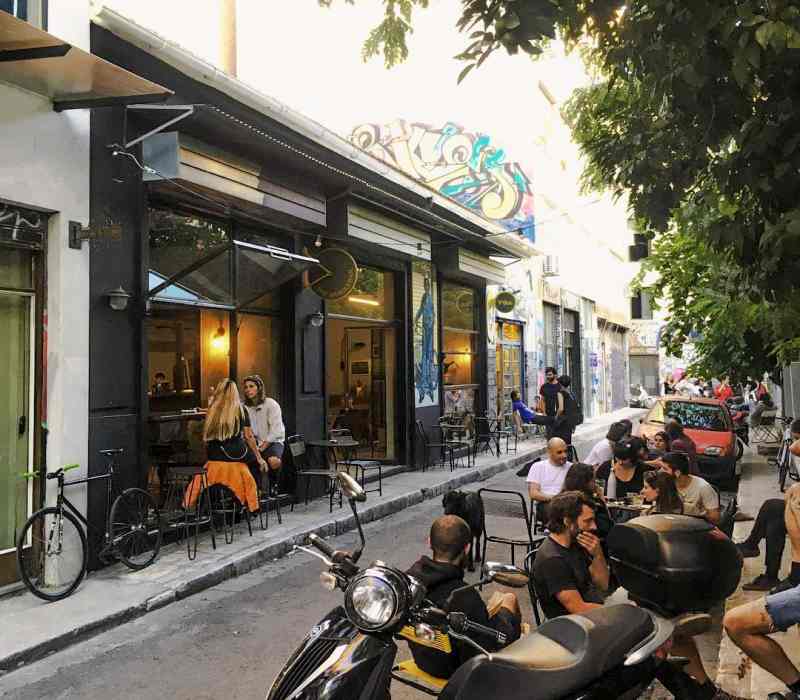 Strefi Hill
This green oasis in the heart of the city center is one of the least popular attractions hills in Athens.
The reason is probably that it is located in the Exarcheia neighborhood, the so-called anarchist area which many tourists are recommended to avoid. However, this hidden gem is definitely worth being on your radar and it's totally safe to go for a walk.
Strefi Hill offers a great view of the city and if you go for a visit in the morning you'll notice many locals walking their dogs, jogging, or brushing up their skills in basketball in the small public court.
Exostrefis, a local-style tavern, is located on the top of the hill serving traditional dishes often accompanied by a live music concert.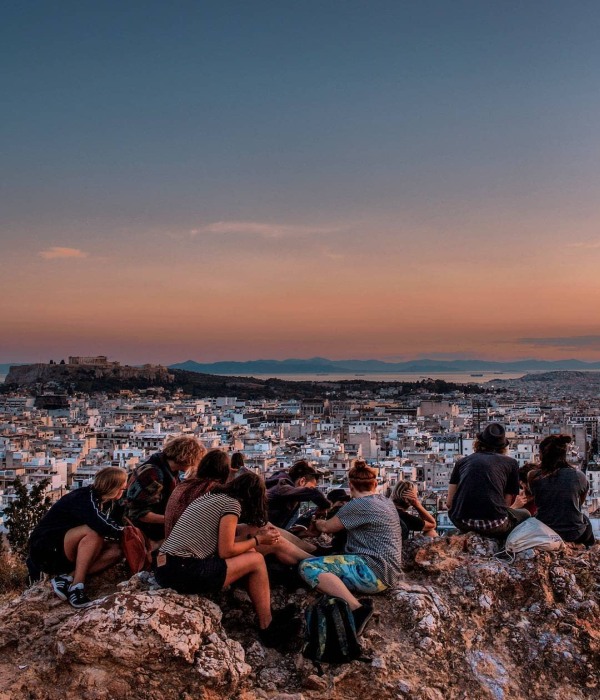 Latraac Cafe & Skate Bowl
Nestled in a small street in the Metaxourgeio area, Latraac is Athens' most popular skate bowl and café.
This cool spot is open every day except Monday from morning until night. You'll find skateboarders doing their tricks in the skatepark and habitués savoring a cup of coffee, the delicious brunch, or a late-night drink at the long wooden tables.
Latraac Cafe & Skate Bowl has gained a reputation of being one of the most unique hangouts in the city and it's an ideal place to socialize with the locals and see what the alternative of Athens looks like.
In order to get to Latraac Cafe & Skate Bowl, you will inevitably be passing through the charming narrow streets of Metaxourgeio.
Before you get a cup of coffee next to the skate bowl, you might want to consider making a quick pit stop for a bite. If that is the case, well then, you're in luck. Check these nearby traditional taverns and get a taste of authentic Greek cuisine.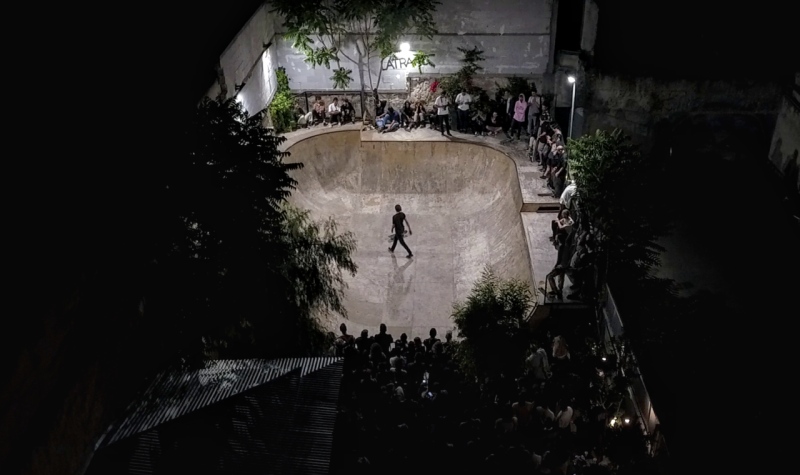 Prosfygika
Architecture buffs looking to explore the city's history through its buildings should definitely leave Acropolis behind for one day and head to Alexandras Avenue where they'll find a housing complex known as Prosfygika.
Prosfygika derives from the word "prosfygas" which translates to refugee and it has gotten its name because these settlements were built in the mid-30s for the refugees who came from Asia Minor during the Great Population Exchange.
The nowadays ruined blocks were once considered a modern architectural project with Bauhaus-style buildings covering eight blocks.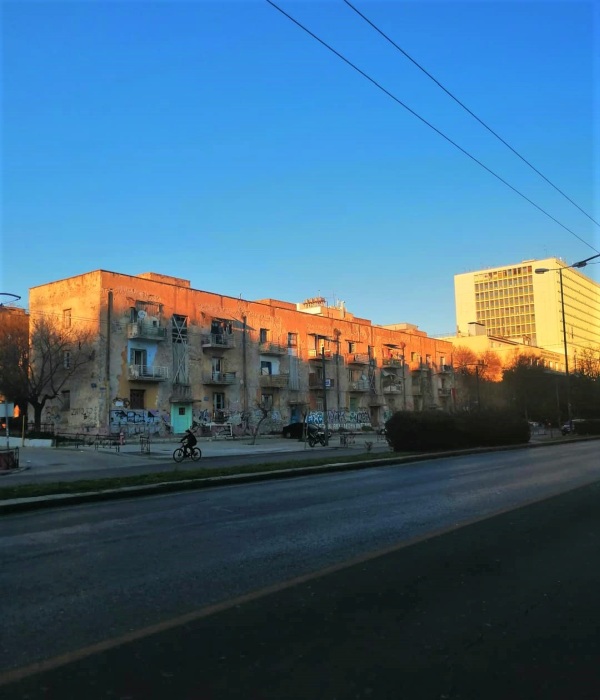 Athens Botanical Garden or Diomidous Botanical Garden
While a spectacular botanical garden is usually among a city's top attractions, in Athens that is hardly the case.
The 186-hectares Diomidous Botanical Garden situated in the Haidari area is often overlooked making it one of Athens's most beautiful secret attractions.
With more than 500 species of flora originating from all over the world, as well as native plants mentioned in Greek mythology, the flourished garden is considered to be the largest of its kind in the Eastern Mediterranean.
The fact that it isn't located in the Athens city center and not many tourists have ever heard about it makes it the perfect destination for a relaxed walk or a Sunday evening picnic.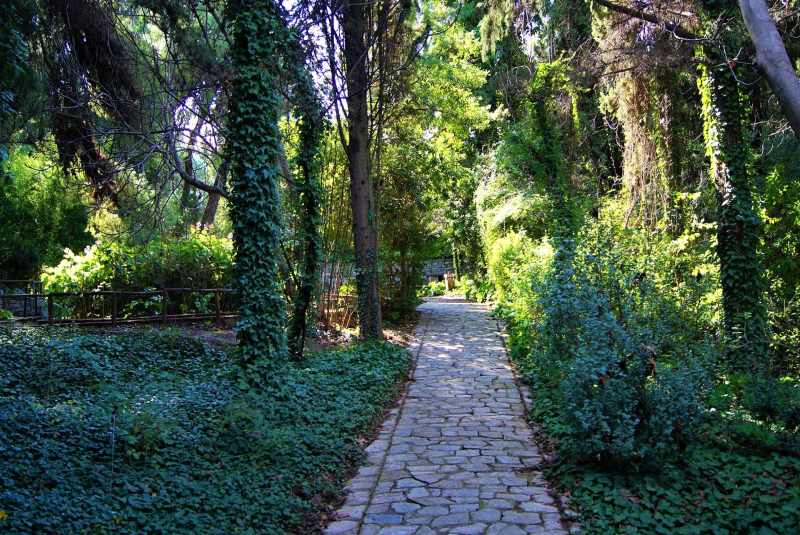 Akadimia Platonos (Plato's Academy)
Another area that usually slips under tourists' radar is Akadimia Platonos.
The historic neighborhood where around 380 BC the ancient Greek philosopher Plato founded the Philosophical Academy, nowadays features an archeological park and a digital museum focused on Plato's life and philosophical ideas.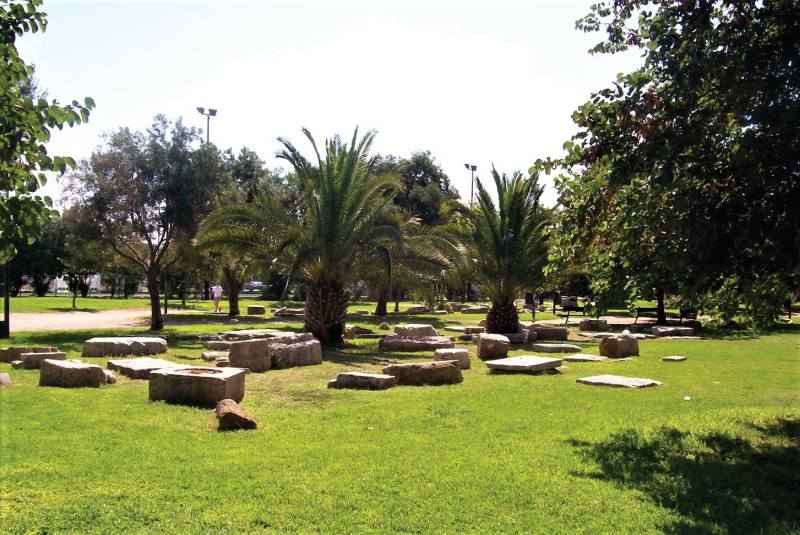 On a sunny weekend, you'll see locals hanging out in the park, practicing their skills in yoga, or just taking a stroll.
Does that sound intriguing? Did you know Athens has plenty of outdoor places that will be worth your while? If hanging out outside and soaking up the sun is what you're after, you might want to take a look at this guide.
Romantso
Housed in the former printing plant of the "Romantso" magazine in a narrow street close to Omonoia square, Romantso has now become an underground cultural center.
Art exhibitions, music concerts, workshops, and seminars take place in the building's café, exhibition space, and concerts/ theatre stage. Aside from a cultural center, Romantso functions also as a co-working space providing offices, studios, and other facilities to its members.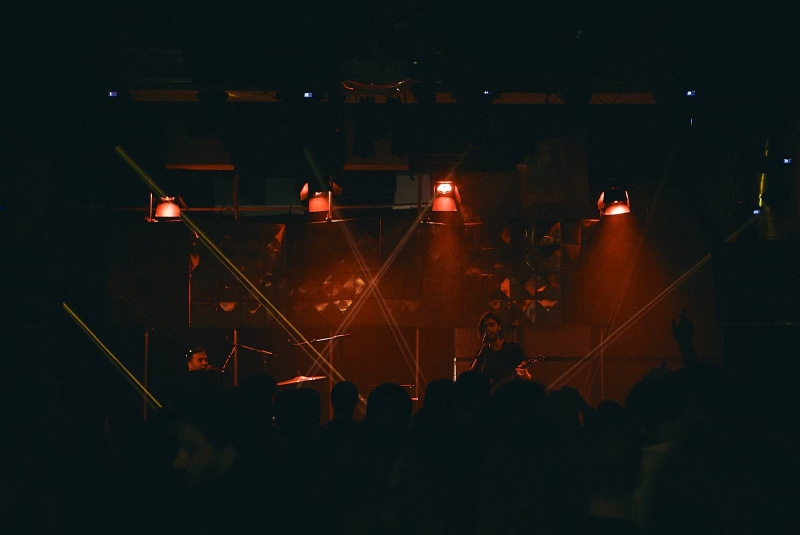 The Valanari Waterfall
Even though this secret attraction isn't located in the heart of Athens it is so special that is definitely worth being included in this list of the top 10 secret attractions in Athens.
The Valanari Waterfall is nestled close to the foothills of Penteli Mountain around 40 minutes from the Athens city center by car. This small waterfall created by the Valanari river is the only one in Athens and its crystal clear waters, coming from Mount Penteli creates a small shallow pool ideal for a dip.
Especially if you're visiting Athens in the summer this hidden gem shouldn't be missing from your itinerary.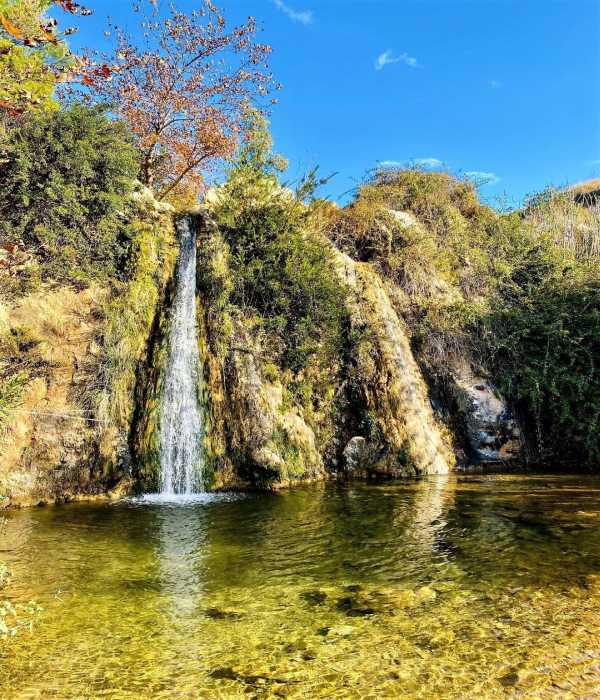 The Greek Film Archive Foundation (Lais)
What is a better break from sightseeing than watching a classic movie in an open-air cinema under Athens' night sky? Well, for cinema lovers probably nothing.
While there are numerous open-air cinemas in the city's tourist areas such as Thiseio and Plaka, if you want to experience an evening like a real local you should head to The Greek Film Archive Foundation's cinema, Lais.
Lais features two indoor cinema halls and a summer open-air cinema.
Don't expect to find the latest blockbusters but instead some of the most significant in the cinema history film masterpieces. The cozy atmosphere and unique setting of the Greek film archive foundation would make for an excellent date night.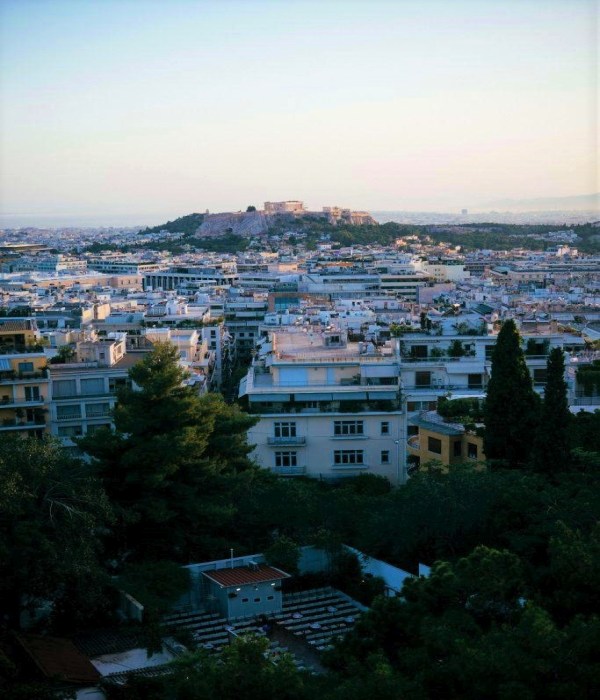 Now, if you're wondering what other options you may have for a romantic night out in Athens, you can get a few ideas right below.
Tips and Suggestions for the Secret Attractions in Athens
Is Athens worth visiting?
Is one day in Athens enough?
Spending just one day in Athens is obviously not enough time to get a proper feel of what the city is all about. However, one day might just be enough to visit one or two of the most popular attractions of Athens like the Parthenon or the Acropolis Museum.
What should I not miss in Athens?
Is Athens a walkable city?
Athens is quite a large city but the historical center where almost all the major attractions are located is easily walkable from end to end. You will have no trouble walking around the city's central neighborhoods and exploring the most famous landmarks.
What can you do for free in Athens?
Is Athens expensive?
Athens is relatively cheap for a major tourist destination in Europe. You can spend a vacation in Athens on a tight budget and find a cheap hotel for your stay if you make sure to book well in advance.
What is the safest area to stay in Athens?
The city center of Athens is quite safe compared to other popular European capitals. Especially the areas around Acropolis Hill. These include Plaka, Syntagma, Koukaki, Thission, and Monastiraki to name a few.
What is the best time of year to visit Athens?
Every season in Athens has a different charm. Having said that, most travelers prefer to visit Athens between September and November or between March and June, when the temperatures are mild and there are not that many tourists swarming the city streets. If you like to know more please read our detailed article about when is the best time to visit Athens.
Is Athens good for a city break?
Athens is the perfect city for a city break. It combines history, architecture, culture, beaches, natural beauty, and some very intriguing secret attractions that will not leave you disappointed no matter what your tastes are.
Is Athens a clean city?
Athens is unfortunately not a very clean city, although this has been changing for the better in recent years with great improvements in infrastructure and a significant rise in recycling.
Why is Athens full of graffiti?
Dubbed as the "new Berlin", Athens has become home to countless street artists and graffiti artists during the past few years. Graffiti is certainly not a new phenomenon in the streets of the city but its growing reputation as a hip place and a hub for arts and culture have greatly contributed to a rise in street art lately.
In conclusion, though sometimes hard to reach, the secret attractions of Athens will introduce you to a side of the city you could not have imagined.
The city's wonders go far beyond archaeological sites and stylish museums.
If you dig a little deeper, you might just come across a few unexpected finds that will make your trip to the Greek capital much more memorable.
Even if you're visiting Athens for a few days make sure to fit into your itinerary both the must-see sites and Athens city's secret attractions that will give you a proper taste of Athens city and will persuade you there are countless reasons to visit Athens any time of the year.
A Quick Reminder:
Remember that Athens By Locals is here to guide you with planning the perfect trip to Athens and help you every step along the way. If you didn't found what you're looking for, or need any recommendations about your trip to Athens, feel free to contact us and we will do our best to help you. Please be as more detailed as possible regarding your subject so as to help you better.
If you like what you read please scroll down at the end of this page and subscribe to Athens By Locals so next time to receive more articles like this straight forward to your email. Join us on Facebook for comments, photos, and other fun stuff. If you enjoy this article please share it with your friends on Facebook.