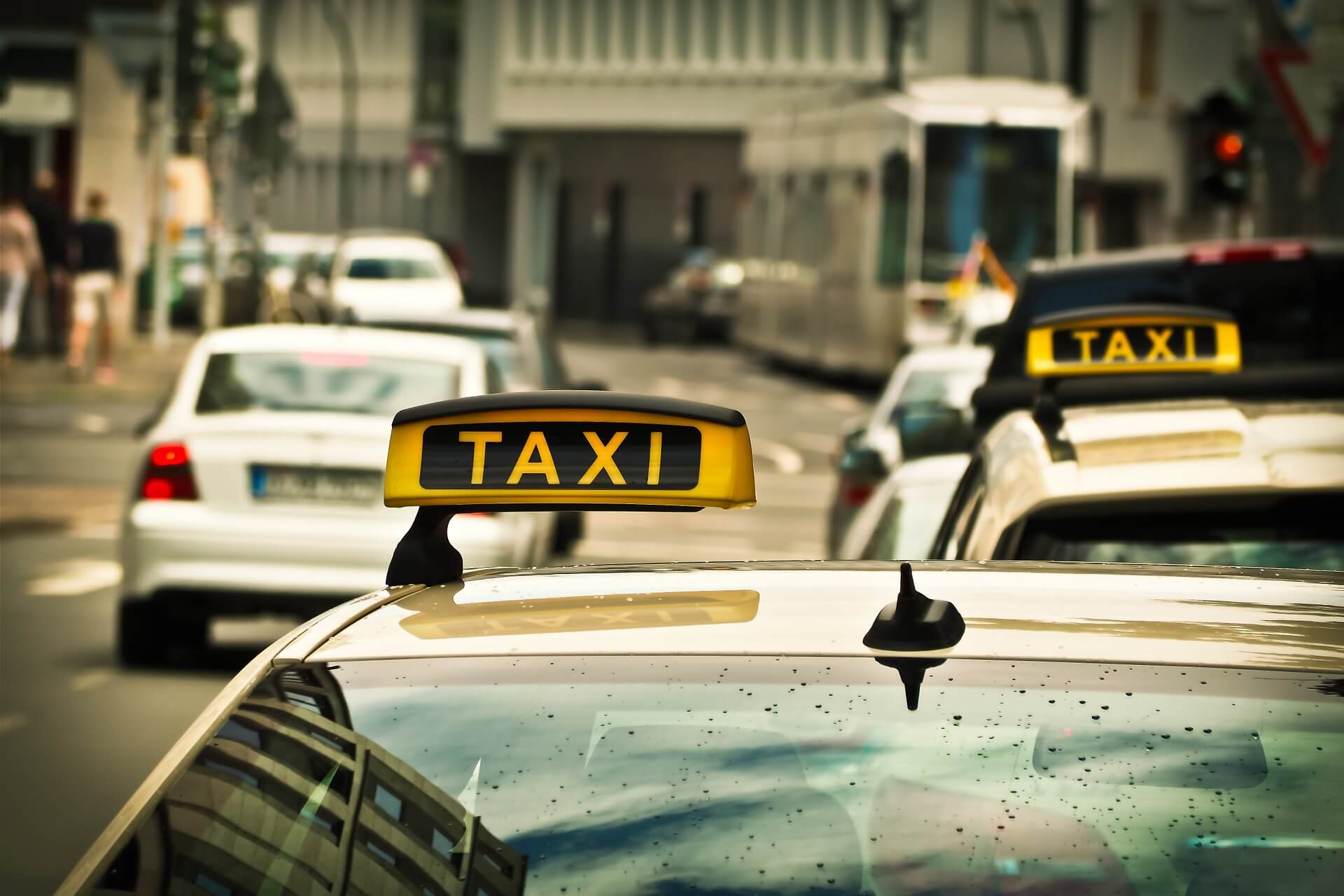 Uber or Lyft in Athens! Transfer Services and Taxi Companies in Athens [Greece]
Last Updated on: June 25, 2021
Please read first:
Please bear in mind that due to Covid-19 the information that we present in our articles regarding the timetables of public transportation, hotels, restaurants, etc. may be subject to change. We highly advise you to double-check before proceeding with any bookings. Rest assured that we here at Athens By Locals are doing our best to keep up with these turbulent times and provide you with up-to-date travel information. Do not hesitate to reach out for any questions, we'll be more than happy to help!
Even though the means of public transportation is a great way to commute around Athens there are sometimes that you just need the comfort of a private car.

Even though worldwide known companies such as UberX or Lyft aren't operating in the Greek capital at the moment, there are numerous transfer companies and taxi apps that guarantee to provide professional and comfortable transportation around the city as well as to and from Athens International Airport.
Taxis in Athens
Taxis is a very popular way of getting around in Athens. Even though they are more expensive than the means of public transportation, they're quite cheaper compared to other countries.
Therefore, local people often use taxis especially for short distances and after midnight when most buses and the metro stop operating.
Aside from the routes to and from the airport that have a fixed price, the price for every other taxi ride is calculated with a taximeter. The starting price is 1,19€ and the minimum price you have to pay for a ride is 3,50€ no matter the distance.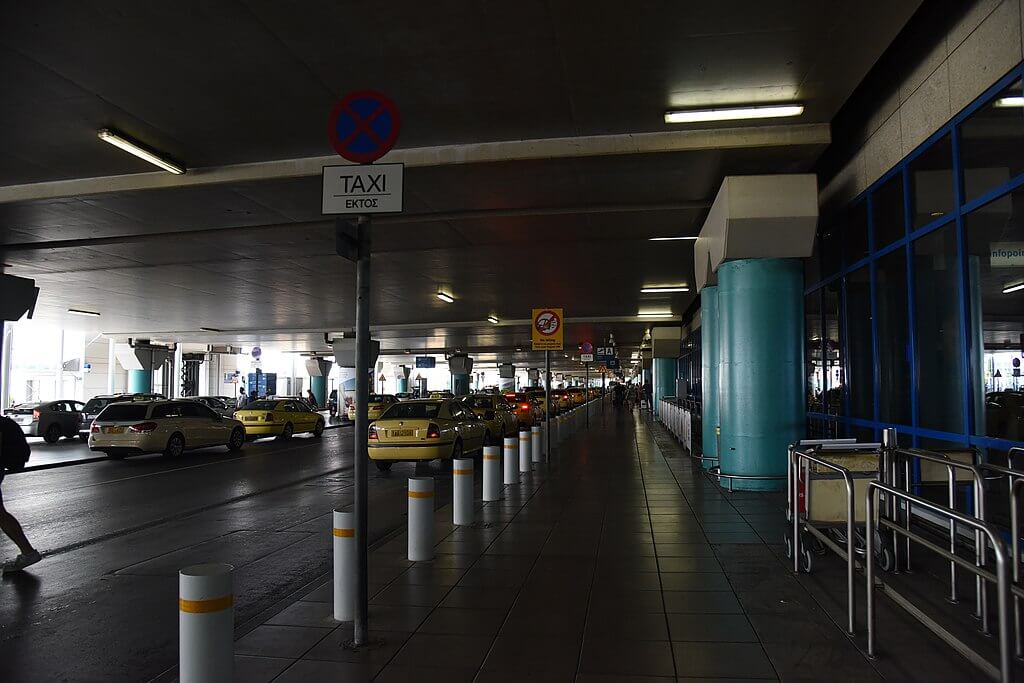 You will find many taxis just outside the hotel in Athens where you stay, in the streets, and in designated Taxi Waiting areas around Athens but there are also several taxi apps and services ideal for pre-booking your taxi.
Beat Taxi App
Beat (formerly taxibeat) is the most popular taxi app in Athens at the moment. All you have to do is download the app, enter your location and the desired destination and a taxi will be at your door in no time.
You can pay either in cash or with a credit card and until recently you could even choose the driver you prefer based on their reviews, car type, and proximity to your location. Even though, this service is no longer available you can still see the driver's reviews before booking your ride.
With the taxibeat app, you can also cancel your ride in case something comes up as well as contact the driver by phone after you've booked a ride.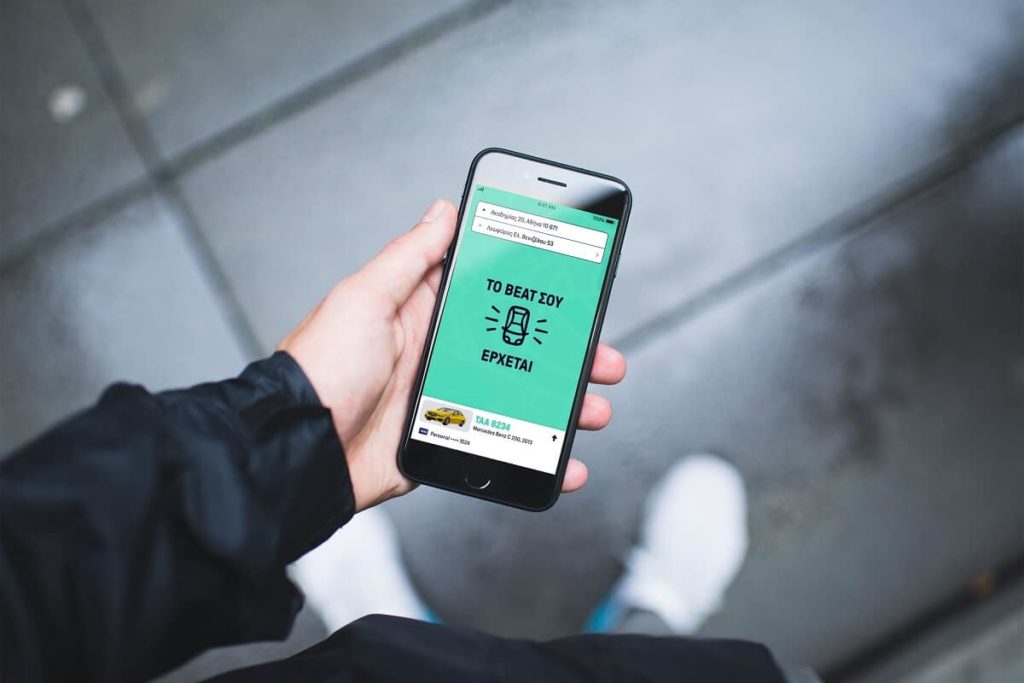 Welcome Pickups
Welcome Pickups offers Athens Airport Transfers and Taxis services. Featuring different types of cars for small and larger groups as well as trained English-speaking drivers, Welcome Pickups is a great way for reaching your destination after arriving in Athens.
You can book your transportation from Athens airport as well as the city's ports and Athens Railway Station through the company's official website in an easy and fast way. Prices are the same as taking a regular taxi from the designated Taxi waiting areas.
Taxiplon
Another well-known taxi app in Athens is Taxiplon. With 1.140 cars operating in Attica and the countryside, Taxiplon serves around 10.000 passengers daily. You can book your taxi ride by telephone or via Taxiplon App.
Operating in Greece since 2012, Taxiplon has been certified with ISO 9001:2015 and has earned a place at the Diamonds of the Greek Economy in 2014.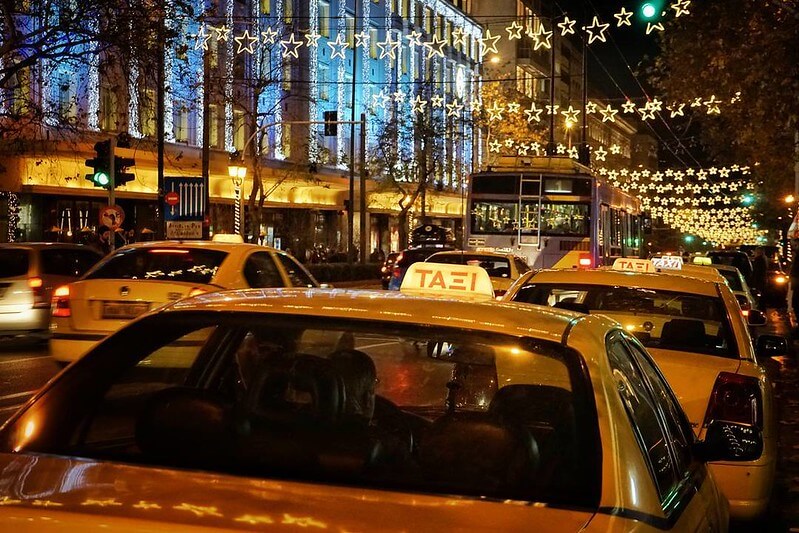 Uber in Athens
Uber launched in Athens in 2015, 4 years after the company's foundation, operating UberX, a service that uses professional licensed drivers, and UberTAXI, a service using taxi drivers.
Over the first few years of its operation, Uber attracted 450,000 passengers in Athens.
However, in 2018, after new local regulations related to ride-sharing were voted on, Uber decided to suspend its UberX service in the Greek capital.
UberTAXI still operates though, offering passengers the choice to book a taxi via the Uber App.
Uber taxis are the same yellow taxis you'll see all over Athens and the ride price is slightly higher than the one you'd pay with a regular taxi.
So, is there Uber or Lyft in Athens?
No, UberX or Lyft aren't operating in the Greek capital at the moment.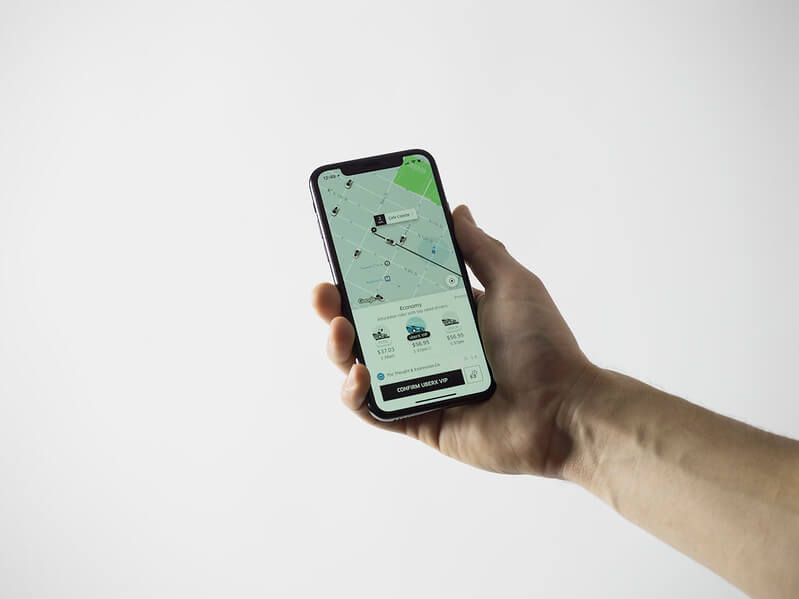 Book Taxi Athens
Book Taxi Athens provides private taxi transportation from Athens International Airport (ATH) to Athens city and the Piraeus Port as well as to popular places in regions around Athens.
Patra Port, Delphi, Olympia, Mycenae, Nafplion, Epidaurus, and Sparta are some of them.
Book Taxi Athens' vehicle fleet consists of low-cost and premium vehicles for small groups as well as 7-seat minivans and minibusses for larger groups of 15-20 people.
You can book the vehicle that suits your needs best on the company's official website by choosing the pickup and drop-off location by the list of available routes.
The list of available routes in Athens includes Athens International Airport and the biggest ports of Athens.
Athens Transfer Services
Athens Transfer Services offers low-cost private transfers in Athens and other parts of Greece. From minibusses, shuttles, and vans to taxis and limousines, Athens Transfer Services' vehicle fleet has something for all tastes and budgets. If you're looking for a high-end experience you can book a luxurious Mercedes taxi or limousine while if you're traveling with a large group of friends, colleagues, or family you can pick among a wide range of minibusses with 9,12,15 and 20 seats.
Athens Taxi
Tours
With over 32 years of taxi travel service in Greece, Athens Taxi Tours guarantees to take you to your destination from Athens International Airport in a safe and comfortable ride. They offer a 24-hour online booking service and air-conditioned, wi-fi enabled Mercedes-Benz taxis.
Athens Taxi Tours also offers personalized tours and shore excursions in Athens and other places around Greece.
My Athens Transfers
Sedans, vans, limos, and mini-buses Mercedes Benz vehicles comprise the fleet of My Athens Transfers.
The renowned transfer company organizes tours around Athens and Greece as well as provides transportation services from and to the airport for one to eight people.
Due to the fact that, unlike most countries, Uber and Lyft aren't a common way of private transportation in Athens, many travelers in the Greek capital face difficulties with finding a trustworthy transfer company or an easy-to-use taxi app.
However, there are a lot of professional and budget-friendly taxi companies and services that even local people use to move around Athens. Check some options we found for you
Taxi Prices in Athens from Athens Airport (ATH)
FROM
TO
Daytime
05:00 – 24:00
Nighttime
00:00 – 05:00
Trip Duration
Athens Airport (ATH)
Athens City Center
€38
€54
25 min
Athens Airport (ATH)
Acropolis of Athens
€38
€54
25 min
Athens Airport (ATH)
Piraeus Port
€48
€60
45 min
Athens Airport (ATH)
Rafina Port
€35
€50
20 min
Athens Airport (ATH)
Lavrio Port
€47
€65
30 min
Athens Airport (ATH)
Glyfada
€32
€40
20 min
Athens Airport (ATH)
Alimos Marina
€35
€50
35 min
Approximate Taxi Prices in Athens from Athens City Center
FROM
TO
Daytime
05:00 – 24:00
Nighttime
00:00 – 05:00
Trip Duration
Athens City Center
Athens Airport (ATH)
€40
€44
30 min
Athens City Center
Piraeus Port
€13
€16
18 min
Athens City Center
Rafina Port
€35
€39
40 min
Athens City Center
Lavrio Port
€70
€79
55 min
Athens City Center
Glyfada
€15
€20
25 min
Athens City Center
Alimos Marina
€17
€22
25 min
Note: *You'll notice that the price for a taxi fare between the Athens Airport and the city center has a slight difference depending on where you depart. That is because there is a flat taxi fee for the trip from the airport to the city but there's no flat fee for trips from the city to the airport.
Tips and Suggestions on Taxis and Transfer Services in Athens
Taxis are used all around the world by tourists but every traveler knows that every place has its own particularities when it comes to how taxis work, how the prices are calculated and what the best practices for getting around town by taxi are. Here you'll find a few useful tips on how taxis in Athens work and some insightful answers to the most frequently asked questions by our readers.
Are taxis expensive in Athens?
Taxis in Athens are relatively cheap compared to other European capitals. In fact, there are quite a few tourists that prefer getting around Athens exclusively by taxi rather than using public transportation. Keep in mind that there is an additional charge for taxi fares during nighttime (24:00-05:00).
How much does a taxi cost in Athens Greece?
There is a base fee of €1.30 for every journey. Apart from that, every taxi fare costs €0.74 per kilometer during the day (from 05:00 to 24:00) and €1.29 per kilometer at night (from 24:00 to 05:00). The average taxi fare for a trip within the city center is approximately 7 euros. You can easily find a taxi in Athens around the clock.
How much is a taxi from Athens airport to the city center?
A taxi trip from the airport of Athens (ATH) to the city center costs exactly 38 euros. There is actually a flat fee for taxi fares between the airport and downtown Athens that also includes all the additional fees you would normally pay like the luggage fee and the highway tolls.
How much is a taxi from Piraeus to Athens Airport?
A taxi trip from Piraeus Port to the city center of Athens costs 45 € during the daytime (from 05:00 to 24:00) and 60€ during the nighttime (from 24:00 to 05:00). The fee is fixed and it includes all additional charges like VAT, the luggage fee, road tolls, etc.
How do I get a taxi in Athens, Greece?
The most common way to get a taxi in Athens is to simply walk on a main street in the city center and hail a driver the same way you would in any other place. However, we definitely recommend using one of the companies or apps listed above for guaranteed excellent service.
Can I use a credit card for taxis in Athens, Greece?
If you simply get on a taxi you found on the street you will not be able to use your credit card to pay. This sounds strange to most tourists but taxis in Athens accept only cash for the payment. Nevertheless, most of the taxi transfer companies and taxi apps listed in this article allow payments by credit card
Are taxis safe in Athens?
Taxis in Athens are in general very safe. However, there have been cases where taxi drivers attempted to charge tourists higher fees for trips around the city. We strongly recommend using a taxi service company or app from the ones we mentioned above to avoid finding yourselves in that situation.
Is Uber banned in Greece?
Uber suspended its operations in Athens, Greece circa 2018 after new legislation that called for stricter regulation of taxi services and taxi apps was approved by local authorities.
All in all, getting around Athens by taxi has always been popular, though taxi services have proved to be somewhat problematic.
Luckily for tourists, during the past few years, more and more transfer service companies and taxi apps have been making their appearance, making it much easier and safer for guests to enjoy the city. Check here some transportation services we have already tried for you.
If you want to avoid means of public transportation or simply find an easy way to get to the city from Athens International Airport, this list with the best transfer companies and taxi services will definitely come in handy.
A Quick Reminder:
Remember that Athens By Locals is here to guide you with planning the perfect trip to Athens and help you every step along the way. If you didn't found what you're looking for, or need any recommendations about your trip to Athens, feel free to contact us and we will do our best to help you. Please be as more detailed as possible regarding your subject so as to help you better.
If you like what you read please scroll down at the end of this page and subscribe to Athens By Locals so next time to receive more articles like this straight forward to your email. Join us on Facebook for comments, photos, and other fun stuff. If you enjoy this article please share it with your friends on Facebook.