BOOK YOUR TRIP TO ATHENS
Start Booking Your Next Trip to Athens
[Hotels – Flights – Ferries – Car Hire – Tours – Travel Insurance]
With over three thousand years of history and a rich heritage in arts, culture, gastronomy, and science, Athens is a destination that offers countless options for visitors. With that many choices, no matter how much time you decide to spend in Athens there is a good chance that you might leave this glorious city without experiencing it to the fullest. Athens By Locals is here to help you plan the perfect trip to Athens and craft the ultimate experience that suits your tastes and interests. You can start searching for hotels, flights, car rentals, travel insurance, online tickets, as well as transfers, guided tours and activities through our recommended partners.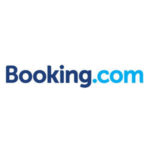 HOTELS IN ATHENS
Booking.com is one of the best places to find and book your travel accommodation. On their website, they list over 29 million properties across most destinations in the world. Best Prices and many hotels you can book and then cancel with no cancelation penalty.  As well as this they offer a top website and app.  We book the majority of our accommodation through them.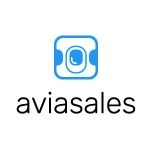 FLIGHTS TO ATHENS
Aviasales searches travel and airline sites to help you find cheap flights at the best prices. Search for tickets with 728 airlines and leading ticket offices and get the best prices on flights. Compare flight deals of worldwide Airlines, find the best one, and save money.



FERRY TICKETS TO GREEK ISLANDS
Our preferred website to compare and book our ferry tickets is Ferryhopper. Here, you can see all the ferry schedules and easily book your Greek ferry tickets online. Ferryhopper is an online ferry booking platform that brings island-hopping around Greece to your fingertips.


Disclosure:
Please note that we may get a small commission if you make a booking via our referral links. It doesn't cost you anything but it helps us to offset the costs of paying our writing team. Feel free to read our Affiliate Disclosure. Rest assured that every recommendation is the result of meticulous research that guarantees only the best options at the lowest prices for our readers! Thank you for your continued support!
TRAVEL INSURANCE
We here at Athens By Locals compared numerous travel insurance plans to find the best value-for-money insurance company and the one that offers a wide range of services. Roamright is the one that undoubtedly stood out and we totally recommend it whether you're traveling to Greece or elsewhere. Roamright currently provides its services to US citizens and permanent residents of the United States. If you like to know more, you can read here our detailed guide about travel insurance.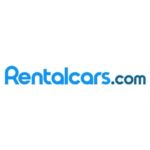 CAR HIRE IN ATHENS
Search, Compare & Save! Compare 900 companies at over 60,000 locations. Rentalcars.com connects you to the biggest brands in car hire.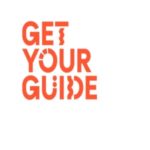 TOURS AND ATTRACTION TICKETS
GetYourGuide is a great service allowing you to find and book guided tours, excursions as well as attraction tickets. Along with free cancellation on many activities, paper-free tickets, and lots more benefits. Don't think twice, read some of their reviews, and book directly from Getyourguide.com. And it gets better: Right below we have collected a large curated selection of locally owned and operated experiences including unique sightseeing tours, carefully designed itineraries, attraction tickets, and exclusive activities to make your next trip to Athens an experience you will never forget.
SELECTED ACTIVITIES
Sightseeing Tours, Food and Drink Tours, Hop On – Hop Off Tours, Athens Day Trips, Transfers
Discover and book every kind of activity for your next trip to Athens. All the tours, experiences, and activities you will find below are screened by our local travel experts here at Athens By Locals to guarantee top-notch quality and ensure that they do our beloved city justice by offering only the best that it has to offer. Browse through our collection and discover the tour that will allow you to experience Athens as the majestic destination it is; just like locals do!
SIGHTSEEING TOURS
FOOD AND DRINK TOURS
HOP-ON HOP-OFF TOURS
DAY TRIPS FROM ATHENS
TRANSFER IN ATHENS
USEFUL ARTICLES AND GUIDES
HAVE A QUESTION?
We're here for you! We have a team of amazingly sweet humans who'd love to help you find what you need. You can use the button below to use our contact form, or you can email us directly at [email protected] with your request for help!
Note: Athens By Locals is not a booking agent or tour operator and does not charge any service fees to users of our site. Our partners (airlines, hotels, travel providers, and booking agents) who list airfare, tours and travel packages to bestravelinfo.com are required to include all fees and surcharges. When you book with one of our partners, please be sure to check their website for a full disclosure of all applicable fees. Airfares are generally quoted per person and displayed in your preferred currency unless otherwise noted. For any travel packages or deals listed, athensbylocals.com does not guarantee any specific rates or prices. In addition, average hotel prices are updated nightly and displayed in your preferred currency using prevailing conversion rates. Since these converted prices are estimates, please check with the booking site for the exact amount and currency. Furthermore, Athens By Locals makes no guarantees for the availability of prices advertised (if any) on our website. Listed prices may require a stay of a particular length or have blackout dates, qualifications, or restrictions. Athens By Locals is not responsible for content on external websites.