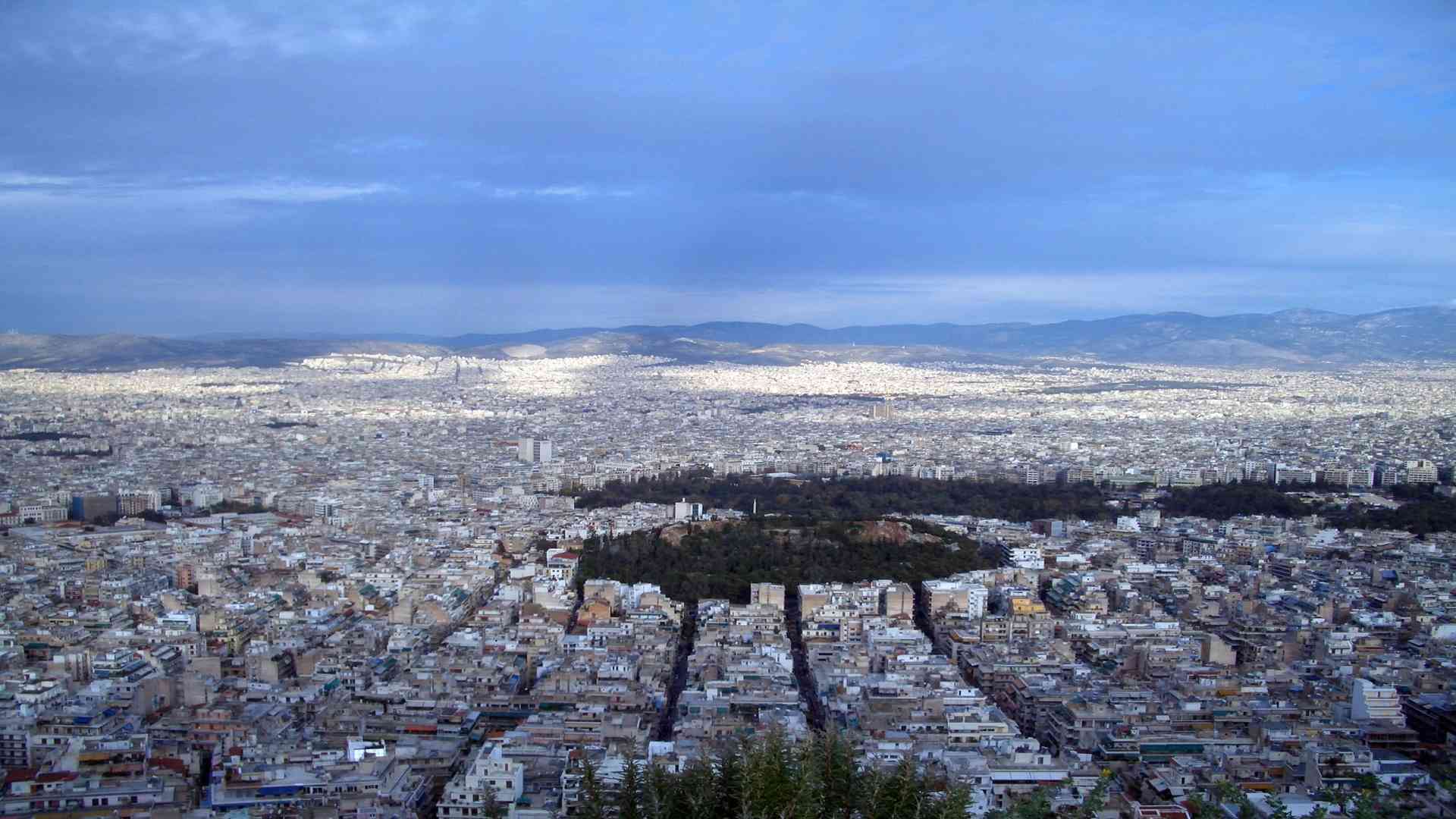 For Travelers: What You Should Know About the Healthcare System in Athens [Greece]
Last Updated on: July 25, 2021
Please read first:
Please bear in mind that due to Covid-19 the information that we present in our articles regarding the timetables of public transportation, hotels, restaurants, etc. may be subject to change. We highly advise you to double-check before proceeding with any bookings. Rest assured that we here at Athens By Locals are doing our best to keep up with these turbulent times and provide you with up-to-date travel information. Do not hesitate to reach out for any questions, we'll be more than happy to help!
We here at Athens By Locals know very well that preparation for any trip, no matter how close or far from home, begins with taking safety precautions. That's why we decided to put together a small guide to explain the healthcare system in Athens and provide useful information regarding health issues and regulations in Greece as well as a few insider tips.

So before you start packing your bags for your trip to Athens, make sure you go through the tips that follow in order to be as best prepared as possible for your upcoming trip.
Recommended Vaccinations for Travelling to Greece
The question regarding mandatory vaccines for traveling to Greece is the one that comes up most often by our readers.

So, let's start with the most important: you should have no fear of catching a strange disease in Athens, Greece; therefore no vaccines are mandatory for your trip here.

However, as most international health organizations recommend, it is always beneficial to consider vaccinating for common diseases and secure your peace of mind.

The particular vaccinations that are recommended for traveling to Greece are listed below.
Hepatitis A
Hepatitis B
Rabies
Measles Mumps Rubella (MMR)
Tetanus, Diphtheria & Pertussis (TDAP)
Chickenpox
Shingles
Pneumonia
Influenza
Meningitis
Polio
Traveling to Athens, Greece in times of COVID-19
Here at Athens By Locals, we like to be very transparent about everything we do and very candid with our readers about why we do it.

Thus, we decided that presenting and constantly updating all relevant information regarding the most recent travel regulations for Greece in the times of the COVID-19 pandemic would be not only difficult and time-consuming but also unwise, given that these regulations are changing almost daily.

Instead, we strongly recommend that you advise the official guidelines and regulations as presented by Greek authorities here.
The Health Care System of Greece
The National Healthcare Service, also known as ESY, is responsible for all aspects of healthcare in Greece.

The health care system of Greece is a mixed one, which means that there are both public and private healthcare services throughout the country with both the public sector and private insurance funds playing a significant role in its overall quality and readiness.

In general, even though the healthcare system of Greece has been facing serious challenges during the last years of the financial crisis that the country went into, the quality of its services is still considered to be quite high.
Public Healthcare in Greece
Residents of Greece (both natives and expats) that are registered in the social security system have the right to free or low-cost healthcare services including medical examinations, lab exams, and the prescribed medicine.

Unlike other countries, patients can consult specialists at private offices, health centers, or hospitals directly, without having to go through physicians for referrals.

However, keep in mind that there are often long waiting lists, especially in rural areas such as the Greek islands. On the contrary, in Athens, booking an appointment with any kind of doctor should not be too much of a problem.
Who can access public healthcare in Greece?
Apart from locals and expats, it is possible for travelers from the EU to access public healthcare in Greece with an E111 card – the free European Health Insurance Card (EHIC).

If you are an EU resident traveling to Greece, you can apply for your European Health Card through your local authorities.

Bear in mind that this card is only valid in Greece for a limited period of time and that it is not valid at all at private hospitals or any other kind of health facility.
Do medical staff in Greece speak English?
Yes. Even in more rural areas of Greece, medical personnel will most probably speak English at an adequate level to provide all necessary healthcare services.

Especially in Athens, you will have no trouble communicating with doctors, nurses, and administrative staff at the hospitals and health centers.
Private Healthcare in Greece
Private healthcare services in Greece are generally regarded to be of higher quality than the public sector's.

That may not be entirely true, since it's quite common for medical staff to work both in the public and private sectors.

Nevertheless, what is true is that having private insurance will guarantee that your name will not have to be included on a waiting list in order for you to make an appointment with a doctor or visit the hospital. Plus, private sector hospitals are known to have more modern equipment and better facilities.

Private healthcare services include all kinds of doctors (physicians and specialists), health centers, hospitals, and ambulatory care.
Travel Insurance for your trip to Athens
Private health insurance plans are very popular among visitors who want to have absolute peace of mind while traveling to Athens and the rest of Greece.

Most of these plans guarantee that you will have no trouble getting any kind of medical care you need – no matter the case.

If you want to avoid the puzzling bureaucratic processes and crowded hospitals, we strongly recommend signing up for travel insurance for the duration of your stay in Athens.

And we'll even make it easier for you. We have thoroughly screened more than a few travel insurance companies and their plans to save you some time.

It took a lot of hours, but we eventually found out that Roamright is the most affordable and hassle-free way to enjoy your trip. They offer several different plans for different needs that are definitely worth checking out.
Hospitals in Athens
Athens being the capital city of Greece means that there are many hospitals scattered throughout the city center and the suburbs.

There are two kinds of hospitals in Greece called general and specialized.

You can visit the former for any kind of health issue while the latter are for specific cases in need of examination.

Below you will find a list of a few general and specialized hospitals in Athens along with their addresses.
General Hospitals in Athens
Athens General Hospital "Gennimatas"
Address: Mesogeion 154, 11527, Athens
Tel: +30 210 770 1211-5
Regional General Hospital "Laiko"
Address: Agiou Thoma 17, 11527, Goudi, Athens
Tel: +30 210 7456 000
Regional General Hospital "Evangelismos"
Address:Ipsilantou 45-47, 10675, Kolonaki, Athens
Tel: +30 210 7201 000
www.evaggelismos-hosp.gr
Athens General Hospital "Ippokrateio"
Address: Vas. Sofias 114, 11527, Ambelokipoi, Athens
Tel: +30 210 7483 770
National University Hospital "Areteio"
Address:Vas. Sofias 76, 11528, Athens
Tel: +30 210 7286 000
www.aretaieio.uoa.gr
Athens General Hospital "Korgialenio-Benakio National Red Cross"
Address: Erithrou Stavrou 1, 11526, Athens
Tel: +30 210 6414 000
Athens General Hospital "Elpis"
Address: Dimitsanis 7, 11522, Ambelokipoi Athens
Tel: +30 210 6432 221
Regional General Hospital "Alexandra"
Address: Vas. Sofias 80, 11528, Ambelokipoi, Athens
Tel: +30 210 7770 501
Patission General Hospital
Address: Chalkidos 15-17, 11143, Patissia, Athens
Tel: +30 210 2502 100
General Hospital "Pammakaristos"
Address: Iakovaton 43, 11144, Kato Patissia
Tel: +30 210 2284 851
Athens General Hospital
Address: Pireos 3, 10552, Omonia, Athens
Tel: +30 210 52760 000
General Hospital "Errikos Dunant"
Address: Mesogeion Avenue 107, 11526, Athens
Tel: +30 210 6972 000
Regional General Hospital
Address: Vas. Sofias 80 & K. Lourou, 11528, Ilissia, Athens
Tel.:+30 210 7770 501
Specialized Hospitals in Athens
Children's Regional General Hospital "Aglaia Kyriakou"
Address: Thivon & Livadias, 11527, Goudi, Athens
Tel: +30 210 7726 000
Children's Regional General Hospital "Agia Sofia"
Address: Thivon & Papadiamantopoulou, 11527, Goudi, Athens
Tel: +30 210 7467 000
Venereal Diseases Hospital "Andreas Sygros"
Address: I. Dragoumi 5, 16121, Ilissia, Athens
Tel: +30 210 7265100
Accident's Hospital "KAT"
Address: Nikis 2, 14561, Kifissia
Tel: +30 210 6280 000
Penteli's General Children's Hospital
Address: Ippokratous 8, 15236, Penteli, Athens
Tel: +30 210 8036 200
www.pentelisgenchildhospital
Maternity Clinic "Iaso"
Address: Kifissias 37-39, 15123, Maroussi, Athens
Tel: +30 210 6184 000
Maternity Clinic "Mitera"
Address: Kifissias Avenue & Erithrou Stavrou 6, 15123, Maroussi
Tel: +30 210 6869 000
What about emergencies?
Emergency care is completely free in Greece, entirely funded by the state.
Any illness or injury that is considered life-threatening can be treated at any public hospital. In addition, you can make use of the hospitals' ambulances to get there free of charge.
Pharmacies & Medication
You can easily find pharmacies all around Athens. Like many other places, pharmacies in Greece have the typical green cross sign outside their entrance, so you will have no trouble locating them.
Pharmacies usually operate during normal business hours but there are some who remain open all night both on weekdays and weekends.

These are not always the same pharmacies. Instead, there is a certain schedule with the pharmacies that are designated to remain open at night each week which you can find posted on the door of every pharmacy in the city.

If that looks confusing, you can always ask any local to help you out – just ask about the pharmacies that are "efimerevonda".

Most pharmacists in Athens speak English well enough to help you out with buying medicine or to give you advice on any minor health issue.

Keep in mind that pharmacies are not allowed to sell medicine that requires a doctor's prescription.

In addition, some kinds of medicine are not available altogether in Greece. For example, codeine, which is usually found in headache medicine, is banned in Greece.

It's always best to ask your doctor for a certificate and/or prescription for every medication you carry with you into the country because strict regulations are applied to the importation of medicines into Greece.

And a final tip: If you are wearing glasses or contact lenses, make sure you have an extra pair with you on your trip to Athens. Sometimes ordering new ones may take longer than you would expect.
Emergency Numbers in Greece
Make sure to note down and make use of these emergency numbers if you find yourself in any kind of emergency while traveling in Athens.
Police – 100
Ambulance – 166
Emergency – 112
Fire Department – 199
General Health Tips for your Next Trip to Athens
Now that you have a grip on how healthcare services in Greece work and how you can access hospitals, specialist doctors, and emergency care, we'll go over a few useful tips that will help you stay safe while traveling to Athens.
Tap Water in Athens
n Athens, tap water is drinkable and absolutely safe.

However, if you are planning to visit any Greek islands (even those in the Saronic Gulf that are only minutes away from Athens), make sure that you ask the locals about drinking tap water.

You can easily find bottled water (which is very affordable) anywhere in the country.

In any case, even if you do happen to drink tap water at a place you weren't supposed to, the chances of facing a serious health issue are extremely low.
Eating out in Athens
Food quality standards in Greece are very high and you don't need to take any special precautions while eating out anywhere in Athens – at least not any more than you would back home as well.

If you have a special diet or any allergies, make sure to inform the staff beforehand.
Sun & Heat Protection
One of the most health issues you will have to face during your trip to Athens is protection from the sun and the heat, especially if you are traveling in the summertime.

Be sure to always carry sunscreen, sunglasses, a hat, and a few water bottles with you. You can find much more useful information on the weather in Athens here.
Animals & Bugs
It's very common to see many bugs and insects (primarily mosquitos) in Athens and the coastal areas around it.

Even though they will pose no real threat to your health, we recommend that you always keep an insect repellent close by to avoid having to deal with bites.
Staying safe in the water
If you are planning to visit the beaches at the Athenian Riviera or around Athens, make sure to swim only in designated swimming areas and to have sunscreen, umbrellas, and sunglasses with you.

Also, keep in mind that jellyfish are quite commonly found in the sea. Make sure to have all the necessary medication with you for a trip to the sea.
Smoking in Athens
If you have any respiratory problems such as asthma, you have to keep in mind that smoking is very common in Athens.

Even though smoking is now forbidden in all indoor places like cafes and restaurants, you'll see many people smoking in the streets at alfresco cafes and even at bus stops.
In conclusion, we hope that this guide has provided all the information you need regarding the healthcare system in Athens and that it will come in handy when you start preparing for your trip. Keep our tips in mind and we are certain that you'll keep safe and that you will have a wonderful time in Athens.
A Quick Reminder:
Remember that Athens By Locals is here to guide you with planning the perfect trip to Athens and help you every step along the way. If you didn't found what you're looking for, or need any recommendations about your trip to Athens, feel free to contact us and we will do our best to help you. Please be as more detailed as possible regarding your subject so as to help you better.
If you like what you read please scroll down at the end of this page and subscribe to Athens By Locals so next time to receive more articles like this straight forward to your email. Join us on Facebook for comments, photos, and other fun stuff. If you enjoy this article please share it with your friends on Facebook.